Ultra-High-Efficiency Solar Energy Cell Created
Engineering360 News Desk | December 31, 2015
Researchers from the University of Illinois at Urbana-Champaign, in collaboration with AMI Research and Development, have developed advanced technology supporting a solar energy conversion system with an efficiency greater than 65 percent. That level of efficiency crosses the threshold at which solar cells can become a cost-effective alternative to fossil fuels, says Milton Feng, a professor of electrical and computer engineering, who led the research.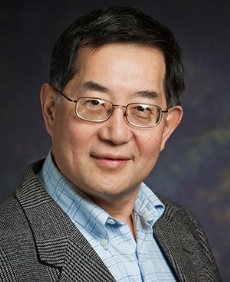 High efficiency solar cells can be a cost-effective energy option for consumers, says Milton Feng. Image credit: University of Illinois.The design is founded on antenna array principles whereby a wedge prism serves as a continuous phased array coupler to a waveguide. The result is phase-coherent concentration in the waveguide to enable input angular dependence. This couples the evanescent field from the prism to the waveguide and gap-dependent theoretical monochromatic efficiencies of up to 96 percent. Using this coupling mechanism as a spectrally broadband, full-aperture-coherent light concentrator is unique in functionality and application, the researchers say.
The research team used advanced photolithography and thin-film deposition techniques to fabricate a tunable, multi-index layered silicon oxynitride wideband waveguide and a selective area solar cell. They also completed the preliminary design of a "coherent solar concentrator" that provides a low-concentration open architecture for spatially separated band-gap-optimized rectennas.
"The rectennas can be fabricated on bare silicon wafers, greatly reducing cost compared to a conventional photovoltaic cell," says Ardy Winoto, a graduate student in electrical and computer engineering and the project's primary researcher. "The idea is to fabricate an array of rectennas that resonate at different wavelengths to cover the entire solar radiation spectrum."
Simulation results and lab measurements confirm achievable optical efficiencies greater than 80 percent. Work is proceeding with the development of fabricated rectennas by pairing a bowtie antenna with a metal-insulator-metal tunnel diode to convert electromagnetic radiation into DC current.
The higher efficiency may lead to lower installation costs, and the device works at room temperature, which the researchers say is an important trait for commercialization.