AI system speeds sepsis diagnosis
S. Himmelstein | August 04, 2022
Sepsis, an infection that can lead to blood clots and leaking blood vessels, affects about 1.7 million adults annually in the U.S. and is fatal for more than 250,000. Such infection may not be quickly detected as symptoms are similar to those of other conditions, putting patients at elevated risk. However, outcomes are expected to improve with an artificial intelligence (AI) system developed to catch symptoms hours earlier than traditional methods.
The Targeted Real-Time Early Warning System (TREWS) is a machine learning system that combines a patient's medical history with current symptoms and lab results to identify those at risk for sepsis and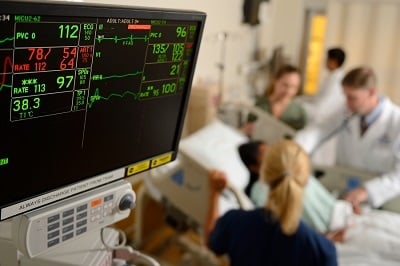 The machine learning system quickly identifies patients at risk for the illness. Source: Johns Hopkins University suggest treatment protocols. The AI tracks patients from arrival in the hospital through discharge, ensuring that critical information is evaluated.
TREWS was tested at five hospitals over a two-year period, involving more than 4,000 clinicians and 590,000 patients. The system was also used to review 173,931 previous patient cases. As reported in Nature Medicine, in 82% of sepsis cases the AI was accurate nearly 40% of the time. Previous attempts to use electronic tools to detect sepsis caught less than half that many cases and were accurate 2% to 5% of the time.
The researchers from University of California San Francisco, Howard County General Hospital (Maryland), Suburban Hospital (Maryland) and Johns Hopkins University have also adapted the technology to identify patients at risk for pressure injuries and those at risk for sudden deterioration caused by bleeding, acute respiratory failure and cardiac arrest.