Axon proposes taser-toting drones for responding to active shooter events
Marie Donlon | June 06, 2022
Taser manufacturer Axon has proposed developing a non-lethal remotely operated taser drone system designed to incapacitate active shooters in under one minute.
Following on the heels of the recent active shooter events in Uvalde, Texas, and Buffalo, New York, among others, Axon is hoping to develop a drone or robot featuring tasers that can be deployed in the event of an active shooter situation.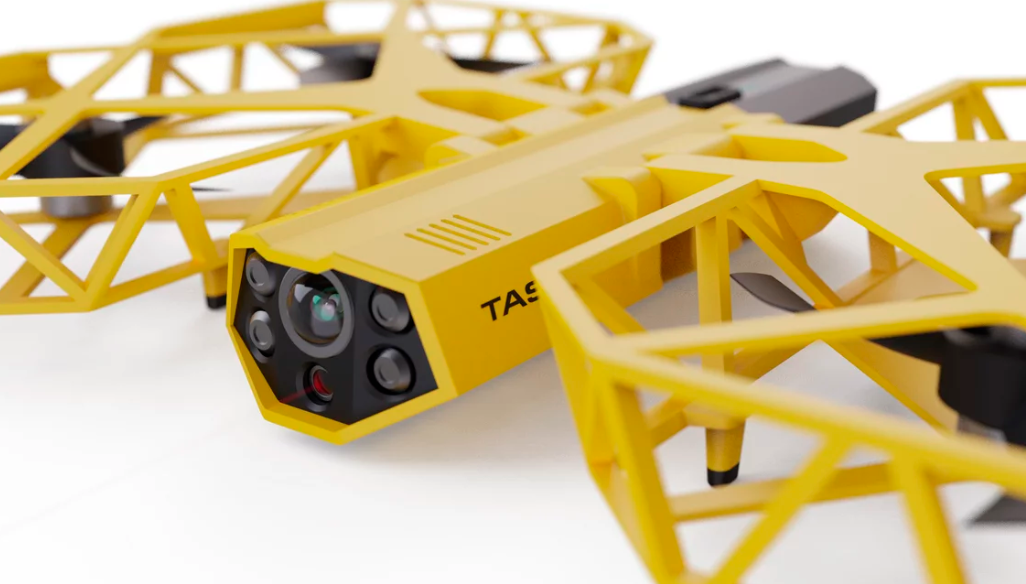 Source: Axon
To develop such technology, Axon suggests manufacturing a lightweight taser payload that is deployable on a drone or a robot and that can be sent into a school to potentially disarm an active shooter. Additionally, Axon also proposes using the final product for virtual reality (VR) active shooter trainings.
Although no official product has been launched, Axon is already getting pushback from some members of its ethics board and some of its technology advisers who are calling the idea of deploying taser-touting drones in a classroom potentially dangerous.
For now, Axon's taser-touting drone is in the early stages of planning and a prototype is not expected in the immediate future.