BMW establishes EV battery recycling system in China
S. Himmelstein | May 31, 2022
The BMW Brilliance Automotive joint venture has established a closed loop for reuse of nickel, lithium and cobalt from high-voltage batteries extracted from electric vehicles (EVs) or obtained as production rejects. The process established in China, the world's largest market for EVs, is intended to supply the raw materials for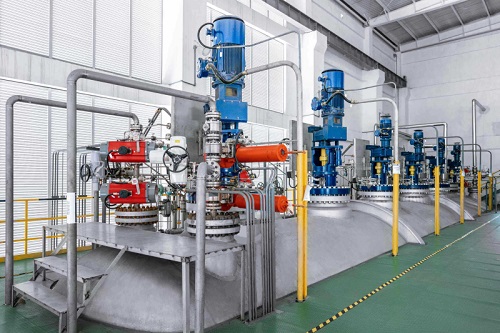 The autoclave leaching vessel enhances the leaching and recovery rate of core raw materials at the facility in China. Source: BMW Groupproduction of new battery cells.
To comply with policies implemented in China that require establishment of a high-voltage battery tracing system for tracking and recycling retired batteries, the researchers developed coding that enables seamless traceability of batteries throughout their lifecycle. The system ensures batteries from the entire value chain, from initial test vehicles to vehicles already in the market, can be recycled.
If end-of-life batteries do not meet the criteria for second use, they are recycled into new battery cells. A 100-kWh capacity battery contains, on average, almost 90 kg of nickel, lithium and cobalt. The closed-loop recycling process not only recovers and repurposes these resources but also reduces carbon dioxide emissions by 70% relative to the extraction and consumption of virgin materials.