Cash prize aims to boost Li-ion recycle rate
David Wagman | June 17, 2019
Lithium-ion (Li-ion) batteries are recycled at the end of their lives at a rate of about 5%, well below the rate for lead-acid batteries, which approaches 99%.
That relatively low rate may become an increasing challenge as Li-ion batteries find their way into a variety of applications such as electronics, electric vehicles (EVs), power tools and other personal, commercial, industrial and military devices.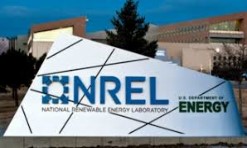 To encourage recycling innovation, the U.S. Department of Energy launched the Lithium-Ion Battery Recycling Prize. The $5.5 million prize is intended to spark innovation in developing methods to collect, sort, store and transport spent and discarded Li-ion batteries. The competition seeks concepts that can recycle 90% of discarded Li-ion batteries nationwide.
Global EV sales are expected to reach 30 million by 2030, up from 1.1 million in 2017. Demand for global production of battery materials, such as lithium, cobalt, manganese, nickel and graphite, is expected to grow to meet the demand. This presents a particular risk to the supply of these critical materials that recovery and recycling could help to address.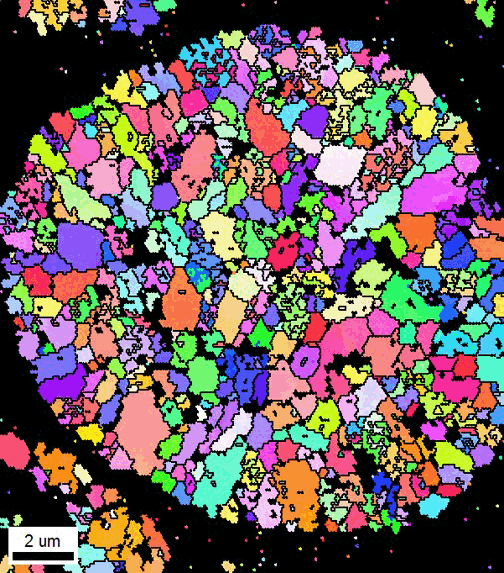 Using EBSD analysis, NREL researchers are taking a close look at the microscopic changes that occur in Li-ion battery materials throughout their lifespans. Credit: Helio Moutinho, NRELThe recycling effort may benefit from recent research at the National Renewable Energy Laboratory where engineers used an imaging tool known as electron backscatter diffraction (EBSD) to examine batteries at the microscopic level.
One size does not fit all
What they found is that Li-ion batteries exhibit a number of different chemistries, which pose a challenge to effective and economical recycling. The variation in initial chemistry is compounded by variation in the way the battery is used throughout its lifetime. This results in "significant diversity in the structure and chemistry of Li-ion materials when they reach their end of life," the researchers said. Unlike lead acid batteries, there may not be an optimal, one-size-fits-all method for recycling Li-ion batteries.
Using EBSD, in conjunction with scanning electron microscopy (SEM) and energy dispersive X-ray spectroscopy, NREL researchers said they can identify the structure, chemistry variations, grain orientations and crack formations happening in Li-ion batteries at the end of their useful life. The research bridges the gap between fundamental science research and industry, and could eventually be a tool for a production line.
"NREL's supply chain analysis has shown that recycling could provide one-third of the cathode materials of lithium-ion batteries by 2025-2030," said Ahmad Pesaran, NREL's chief energy storage engineer.
The DOE recycling prize seeks a range of imaginative ideas across industries. The prize uses five different tracks, which are identified as the major barriers to widespread Li-ion battery recycling, and applicants have the option to apply to one or multiple tracks.