Robotic system promises to automate laundry
Marie Donlon | May 11, 2022
A new robotic system that could automate the task of doing laundry has been developed by a research team from the University of Bologna and home appliance manufacturer Electrolux.
According to the researchers, the robot platform has been trained to autonomously put items in and pick them up from the washing machine following the completion of a washing cycle. In order to accomplish this, the robotic system must be able to detect the clothes that need to be washed, pick them up, insert them into the washing machine, interpret the information on the washing machine's display and adjust the settings on the machine.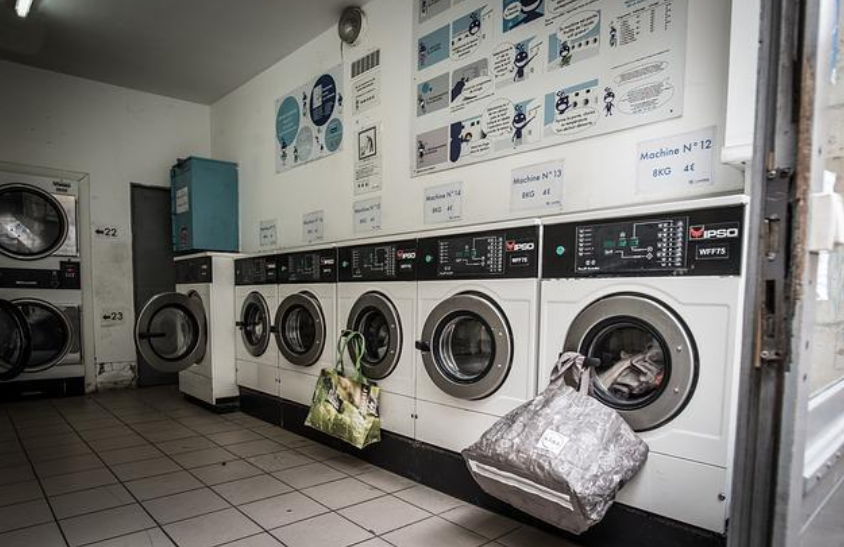 With the goal of potentially replacing human operators at laundry services with fully autonomous mobile robotic arms, the team sought to improve the robotic system's ability to grasp and manipulate deformable items of clothing and other textiles. To accomplish this, the researchers constructed a pointcloud-based perception algorithm to detect wrinkles on a cloth-based surface, compute spline curves along the wrinkle-like structure and estimate grasping frames.
"To improve the graspability of objects in the absence of wrinkles, we also evaluated a blob detection approach together with grasp pose quality ranking, which identifies optimal poses," the researchers said. "We also developed a deep learning-based washing machine user interface detection and interpretation algorithm, which allows us to fully automate the robotic laundry operation."
Once developed, the robotic system was trialed using two robotic platforms called the Tiago and the Baxter robots, as well as an AEG washing machine.
"Our research shows that the problem of automated laundry operation wasn't investigated in its full scope in literature," the researchers said. "This is the first time the problem of fully robotized laundry cycle operation was investigated in all its aspects at once, including grasp success, display recognition and robotic collision avoidance during interaction. Furthermore, we were also able to develop and investigate a human-like cloth grasping strategy by targeting wrinkles and blobs that are computed from live point cloud captured with 3D Time of Flight (ToF) camera."
The team aims to eventually test the system in real-world settings.
The study, Robotized Laundry Manipulation With Appliance User Interface Interpretation, appears in the journal Human-Friendly Robotics.