Apple expands its recycling reach
S. Himmelstein | June 16, 2022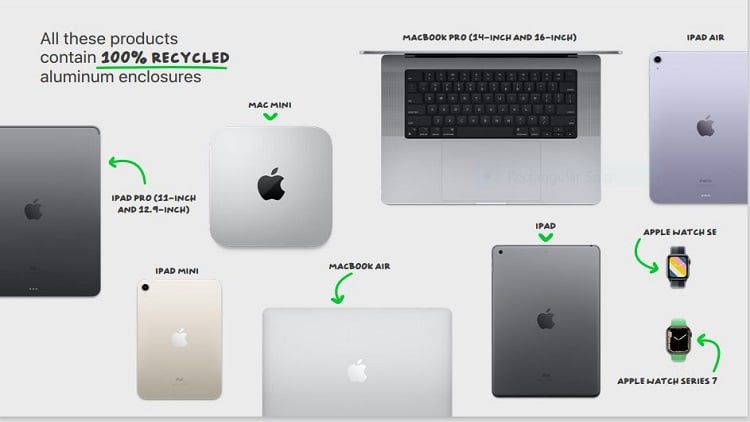 Source: Apple
Apple has posted progress in achieving its environmental sustainability goals and reports an increased use of recycled content across its products. For the first time, the company introduced certified recycled gold and more than doubled its use of recycled tungsten, rare Earth elements and cobalt. Nearly 20% of all material used in Apple products in 2021 was recycled, the highest-ever use of recycled content.
According to the company's 2022 Environmental Progress Report, 59% of the aluminum Apple shipped in its products during 2021 was derived from recycled sources, with many products featuring 100% recycled aluminum in the enclosure. In line with the goal to eliminate plastics from packaging by 2025, plastics accounted for just 4% of packaging in 2021. Since 2015, Apple has reduced plastic in its packaging by 75%.
Taz, a machine that uses new shredder-like technology to separate magnets from audio modules and recover more rare Earth elements, is the latest in a series of Apple's recycling advancements. The company has also expanded the capabilities of its patented iPhone disassembly robot Daisy to take apart 23 models of iPhone, and has offered to license those patents to other companies and researchers free of charge. An additional robot, Dave, disassembles Taptic Engines, helping to recover valuable rare Earth magnets, tungsten and steel.
The company has been carbon neutral for its global operations since 2020, and has relied on 100% renewable energy to power its offices, stores and data centers since 2018.