Smartphone News: Samsung Beats Apple in 2017 Sales
Abe Michelen | February 23, 2018
Samsung became the leading smartphone manufacturer in 2017 sales, ahead of its rival, Apple. The South Korean company sold 321 million smartphones, 15 million more than in 2017, whereas Apple sold 214.9 million units, one million less than in 2016. Samsung's global sales share grew to 20.9 percent from 20.5 percent in 2016, according to Gartner.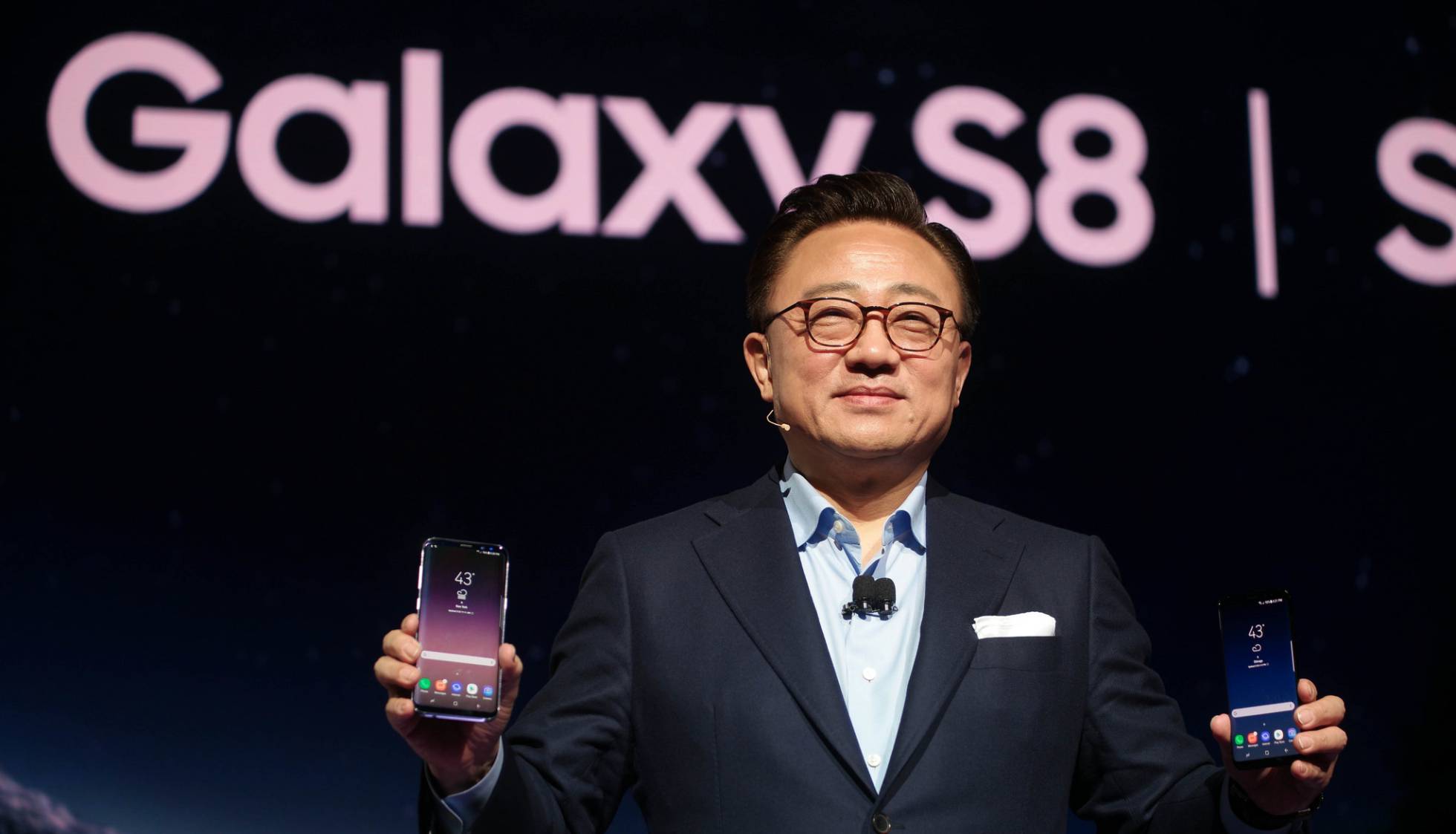 Presentation fo Samsung Galaxy S8 and S8+. Source: Samsung
By contrast Apple's share fell to 14 percent, a 0.5 percent decrease from 2016, even after Apple's market share stabilized in the fourth quarter of 2017 compared to the same quarter of 2016, and despite the large number of units of iPhone 8, iPhone 8 Plus and iPhone X released in the last quarter of last year.
Gartner explains that the success of the high-end Galaxy S8 and S8+ models has helped Samsung improve the overall sale of its products. The technology research firm expects the launch of the successor and new flagship Galaxy S9 at the Mobile World Congress (MWC) in Barcelona, taking place next week (February 26 to March 1), will help maintain its world leadership.
For Apple, according to Gartner, the releases of the new iPhone were eclipsed by two factors. First, the later availability of the iPhone X led to slow sales for iPhone 8 and 8 Plus, as users waited to try the most expensive model. Secondly, the shortage of components and manufacturing capacity limitations added to Apple's troubles. The consultant, however, predicts that the good demand of the iPhone X will bring an increase in sales for Apple in the first quarter of 2018.
Looking at a broader picture, world sales of smartphones to end users totaled 1,536 million units, an increase of 2.7 percent over the previous year. However, in the fourth quarter of 2017, there was a decrease of 5.6 percent with respect to the same quarter of 2016, being the first year-on-year decrease since there were smartphone statistics in 2004.
The following table is a summary of world sales.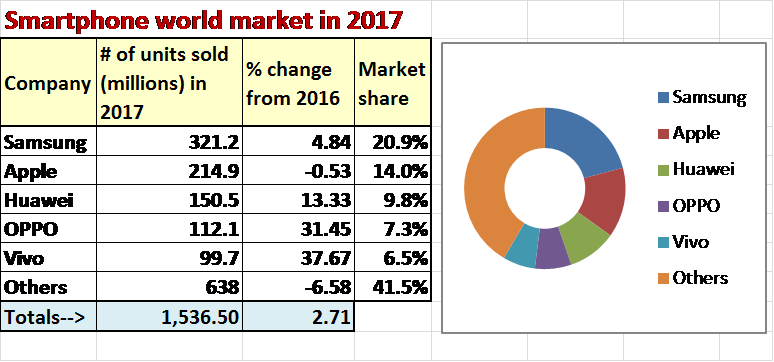 Chinese brands
The data in the table above show that Chinese manufacturer Huawei remained in third place, as last year, although it increased its world share in 2017 by 9.8 percent, and approached once again Apple's sales, thanks to its new products such as Mate 10 Lite, Honor 6C Pro and Enjoy 7S. At the same time, the combined market share of Chinese suppliers in the top five increased by 4.2 percentage points, while the market share of the first two, Samsung and Apple, remained unchanged.
Another Chinese company, OPPO, sold 112 million mobile devices and stood at fourth place with 7.3 percent share. The Chinese manufacturer Vivo hit 100 million phones sold, taking fifth place, with 6.5 percent share. These three Chinese companies sold 362.3 million smartphones, a total that would top the list if they were one company.