Video: Robotic catamaran from MIT designed for aquafarming tasks
Marie Donlon | December 08, 2021
Students from Massachusetts Institute of Technology (MIT) have developed a robot that is capable of flipping bags of oysters at oyster farms.
The so-called Oystamaran is a self-propelled catamaran that features a flipping mechanism capable of inserting itself among the thousands of floating mesh oyster bags at a Cape Cod aquafarm.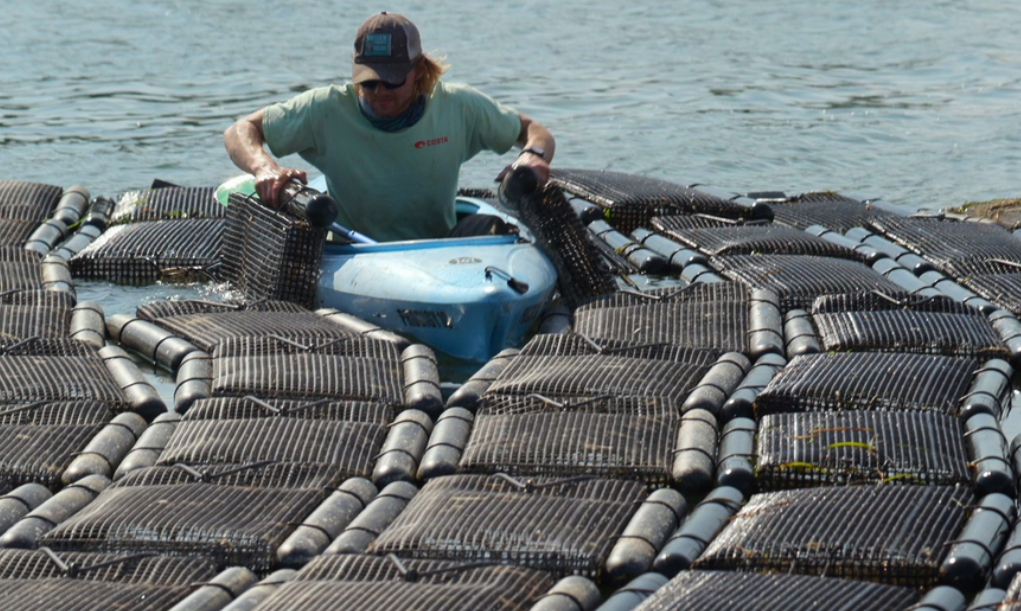 Source: MIT
The Oystamaran was developed to offload the task of manually overturning oyster bags to expose the algae, barnacles and biofouling organisms that form on the bag's underside and thus restrict critical water flow to the oysters. Once overturned — an arduous task that is performed more than 10 times a year — the biofouling on the underside of the roughly 60 lb to 70 lb bags is exposed to air and light and will dry out and chip off.
For now, the Oystamaran is remotely operated, but the MIT team hopes to make the robot autonomous.
For more on the Oystamaran, watch the accompanying video that appears courtesy of MIT.