Could non-invasive "vacuum" track endangered species?
Cari Cooney | January 28, 2022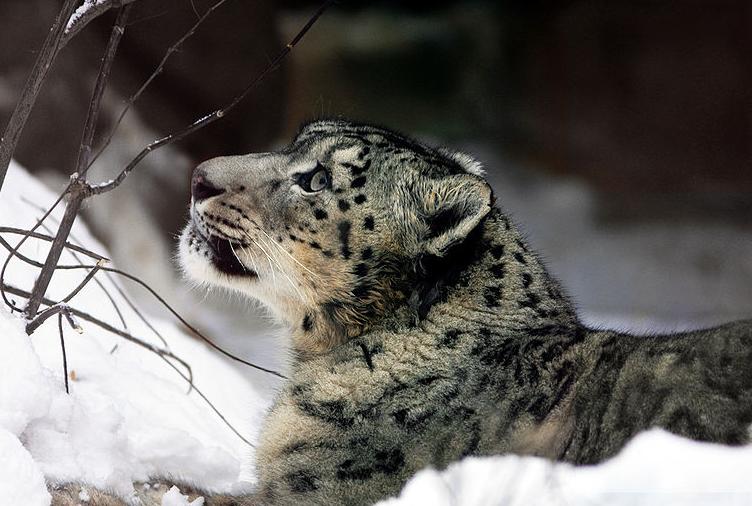 The snow leopard remains one of the top 10 most endangered species
There are over 7,000 species of animals considered endangered around the globe. Even more are on a watch list as they shift toward becoming more vulnerable each year. Scientists worldwide keep track of these animals (and plants) to find solutions for keeping these life-forms from spiraling into extinction.
Elizabeth Clare gathering air samples with GeoPump. Source: E. Clare
One way researchers can track and monitor endangered and non-threatened animals is through environmental DNA (eDNA) sampling. For years, eDNA has been gathered from water, dirt and even plant leaves to see what has passed through that area. Molecular ecologist, Elizabeth Clare took it a step further; she took air samples at the Hamerton Zoo Park in England using a peristaltic pump manufactured by Geotech. Essentially "vacuuming" the atmosphere around more than a dozen animal enclosures, Clare successfully gathered eDNA from thin air. The specimens passed through Sterivex-HV filters (Merck Millipore) and were bagged and frozen until the extraction process took place off site at a Queen Mary University research lab.
Extracted eDNA and remarkable discoveries
Meanwhile, over 800 miles away, a biologist named Kristine Bohnann was working on an almost identical idea. Sampling the air from the Copenhagen Zoo with small fans, the biologist was able to collect eDNA from 49 different species on the zoo grounds, including animals that were used as feed. There were even reported discoveries of animals not featured in the zoos.
Each research team had no prior knowledge of the others' work. By chance, one group saw the other's pre-published study on a server. Clare and Bohnann decided to join forces and merge both teams' findings for publication.
Harvesting eDNA appears to be a logical and non-invasive way to track endangered animal species. The process still needs some refining; at this point, researchers know they have DNA from a specific animal, but not what form (skin, saliva or urine). Early data shows this promising research will prove to be a safe way to track endangered animals, especially large animals that pose a threat to humans during the tracking process. It could also determine if predators are in the area of the tracked species.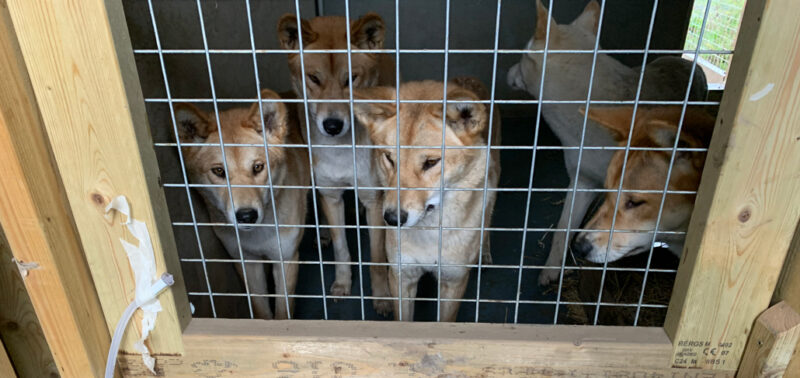 eDNA from the Dingos were present in their habitat, but also meerkats, whose enclosure was quite a distance away. Source: E. Clare
Continued research will refine eDNA sampling
As for Elizabeth Clare's vision on this research in the long run, she hopes the technique will prove useful for creating a global biomonitoring system where samples are tested on site and uploaded effortlessly and automatically to a main server.
The pair of research groups' collaborative publication was published in the January 2022 issue of Current Biology.