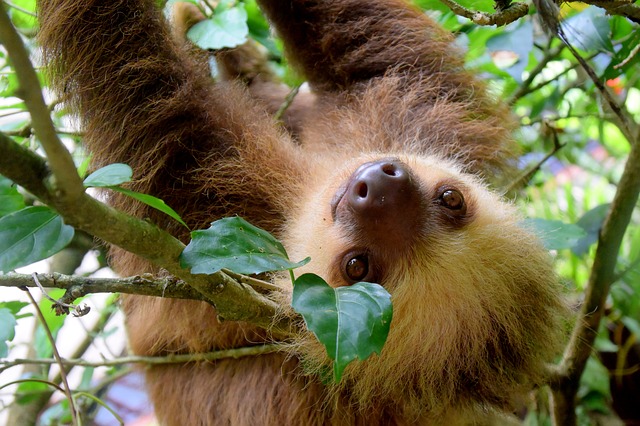 Popular photo-sharing platform Instagram will be hiding pictures that travelers take posing with animals such as sloths and koala bears from its site in an effort to combat animal abuse.
The seemingly innocent trend of taking selfies with these animals while on vacation, called animal tourism, encourages exploitation and distress, according to recent research from National Geographic.
Often, these animals don't like being handled by humans. Unfortunately, most of these animals are removed from their own natural habitats for the purpose of posing them with tourists for selfie opportunities.
Instagram hopes to fight this practice by alerting users that they may be unwittingly participating in animal abuse and that it will no longer show pictures of its users in such poses or when related hashtags are searched.
According to the Instagram statement: "Animal abuse and the sale of endangered animals or their parts is not allowed on Instagram."
The statement continued: "You are searching for a hashtag that may be associated with posts that encourage harmful behavior to animals or the environment. Starting today, when a person searches for a hashtag associated with harmful behavior to animals or the environment, they will see a content advisory screen."
"We care about our community, including the animals and the wildlife that are an important part of the platform," said Instagram spokeswoman Emily Cain. "I think it's important for the community right now to be more aware. We're trying to do our part to educate them."
"The protection and safety of the natural world are important to us and our global community," Instagram said. "We encourage everyone to be thoughtful about interactions with wild animals and the environment to help avoid exploitation and to report any photos and videos you may see that may violate our community guidelines."