Hygienic environment robots to be demonstrated at IPPE
Marie Donlon | January 20, 2022
Stäubli Robots, a provider of advanced automation solutions for the food industry, is set to debut its line of hygienic environment (HE) robots at this year's International Production and Processing Expo (IPPE).
The robots demonstrated during the expo will include Stäubli's TS2-60 HE and TX2-90 HE six-axis robots.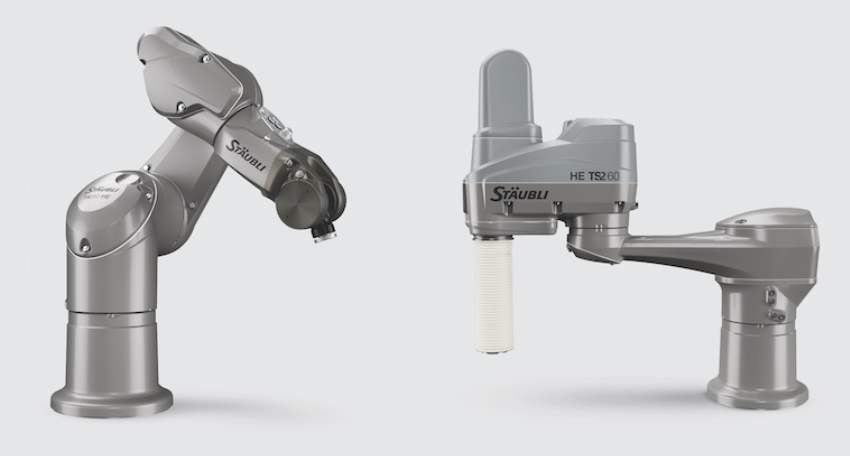 Source: Stäubli Robots
According to the company, the TS2-60 HE will demonstrate its chicken breast handling and thermoform loading tasks, picking up meat products from a high-speed conveyor and placing them in their appropriate packaging. Likewise, the TX2-90 HE locates meat products at a self-cleaning station where it picks up a cutting tool, simulates waterjet cutting of the meat product and then washes the meat.
The hygienic design of the HE robots includes fully enclosed and pressurized structures that avoid condensation and thwart microorganism penetration, smooth surfaces to prevent liquid retention, full compatibility with National Sanitation Foundation (NSF) H1 food-grade lubricant and more.
Demonstrations of the HE robots will take place at Booth #C13663 at IPPE, which will be held January 25-27 at the Georgia World Congress Center in Atlanta, Georgia.