New robot can traverse narrow pipes, clear blockages
Marie Donlon | December 16, 2021
A team of scientists at Japan's Kanazawa University have developed a prototype pipe maintenance robot capable of unclogging and repairing sewer pipes of assorted diameters.
The expandable robot, according to its developers, features a cutting tool for removing objects that commonly obstruct sewer pipelines.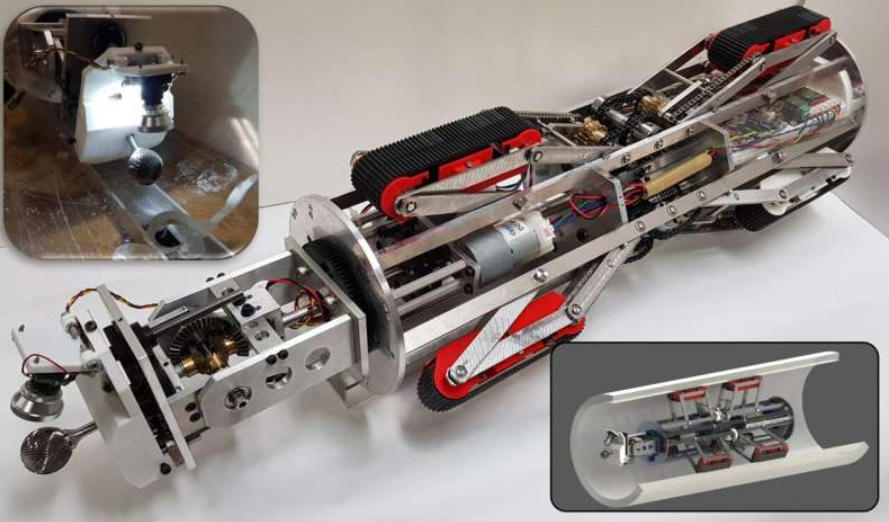 Source: Kanazawa University
The in-pipe robot features six foldable crawler arms surrounding a robot body, which can maneuver through pipe sizes of 15 cm to 31 cm.
The benefits of such a robot, according to the team, include the robot taking over maintenance tasks in narrow pipelines that can either be hard to reach or too narrow for humans to work within safely.
The in-pipe robot was tested on simulated blockages like those caused by so-called fatbergs — collections of materials such as flushable wipes, oil and fat that have formed hard-to-remove deposits.
"We found that a cutting tool with a ball-shape burr was capable of accomplishing all of the pushing, cutting, drilling, and grinding tasks," the researchers explained.
The in-pipe robot is detailed in the study, Development of a compact sewerage robot with multi-DOF cutting tool, which appears in the journal Artificial Life and Robotics.