Video: Autonomous military vehicle featuring deployable drone introduced
Marie Donlon | November 27, 2021
A military unmanned ground vehicle (UGV) dubbed Rook has been developed through a collaboration between Elbit Systems, an Israeli defense firm and U.S. autonomous vehicle manufacturer Roboteam.
The fully autonomous, multi-payload Rook can reportedly handle rough terrain both day and night, deliver supplies, evacuate casualties, track soldiers, conduct surveillance, function as a remote weapons system and form convoys with other Rooks, according to its developers.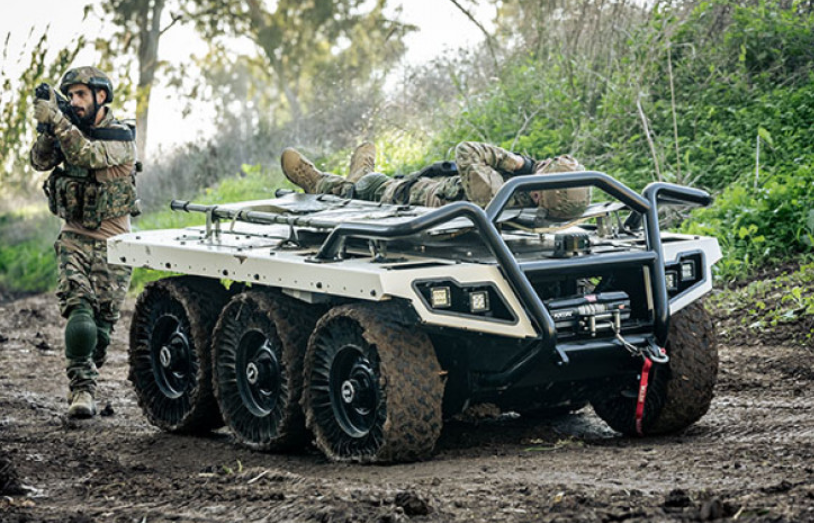 Source: Elbit Systems
Additionally, the Rook features a deployable multicopter drone and can make on-field upgrades and modifications without human technicians.
For more on the Rook, watch the accompanying video that appears courtesy of Elbit Systems.