Electric pneumatic forklifts introduced by Toyota Material Handling
Engineering360 News Desk | November 16, 2021
Toyota Material Handling has introduced two new solutions designed to handle any indoor or outdoor applications.
The all-new Toyota 48 V and 80 V electric pneumatic forklifts are powered by Toyota-designed AC motors and built with operators in mind to elevate operational efficiency and productivity. These forklifts offer maintenance-free operation, programmable performance and a power-select function for customization based on application and driver preference. With a maximum capacity range from 3,000 to 4,000 lb (48 V) and 4,000 to 17,500 lb (80 V), they are designed to handle a wide range of tasks, both indoors and out.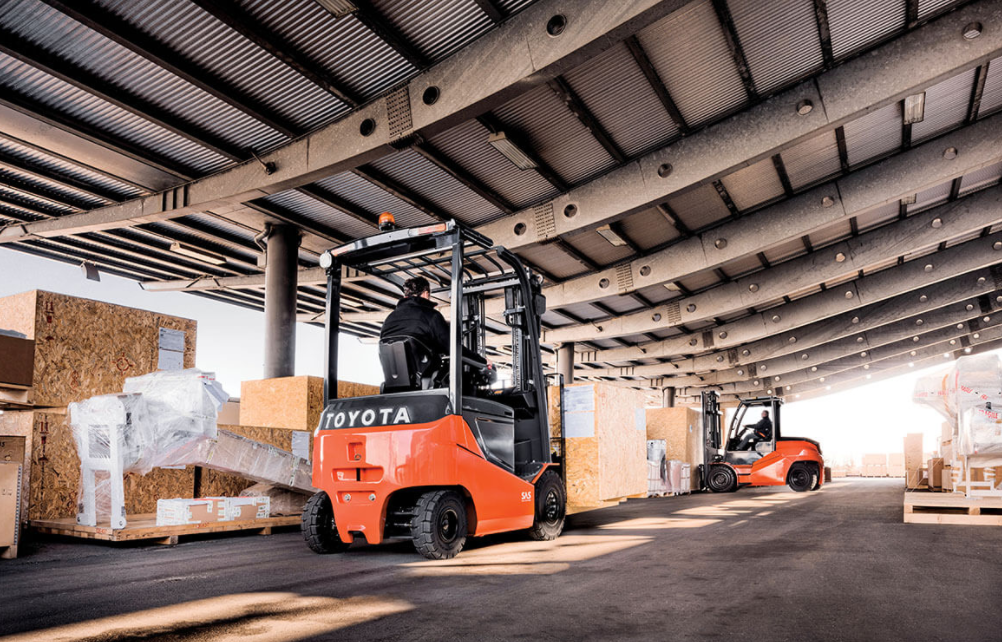 Source: Toyota Material Handling
"When it comes to selecting the right solution for every need, fleet managers will no longer be forced to choose between greater power and efficiency," said Bill Finerty, TMH senior vice president of sales. "The Toyota 48 V and 80 Ve electric pneumatic forklifts combine maximum power and efficiency, giving them the versatility to tackle the toughest jobs in any environment."
The new Toyota electric pneumatic forklifts feature several productivity-enhancing innovations including electric power steering, regenerative braking, and standard speed control, helping to extend battery life and reduce the frequency of battery changes.
These features are complemented with the inclusion of wet disc brakes that deliver smooth, quiet and efficient performance in both indoor and outdoor applications and require little to no maintenance or replacement during the lifetime of the forklift. The low cost of ownership and overall value of these new models provide solutions that can positively impact customers' bottom lines.
The simple driver interface and exceptional visibility, combined with Toyota's proprietary System of Active Stability (SAS) technology and advanced ergonomic features lend the new Toyota electric pneumatic forklifts superior handling capabilities and industry-leading operational safeguards.
Learn more about the power, productivity, and versatility of these new models in Toyota Material Handling's growing lineup of electric forklifts at ToyotaForklift.com.