Tech firm develops so-called smart dog tags for military personnel
Marie Donlon | October 31, 2021
A California-based manufacturer has developed a wearable device that monitors soldiers on the battlefield.
The Multi-Domain Operations (MDO) wearable device developed by NextFlex serves as — what the company describes — a sort of smart dog tag that is expected to improve the connectedness of soldiers.
Incorporated into textiles, such as uniforms, the device relies on radio frequency communications to interface with the wearable and embedded sensors that gather intel about factors such as vital signs, stress, heat/cold-related injuries, environmental data and markers of fatigue.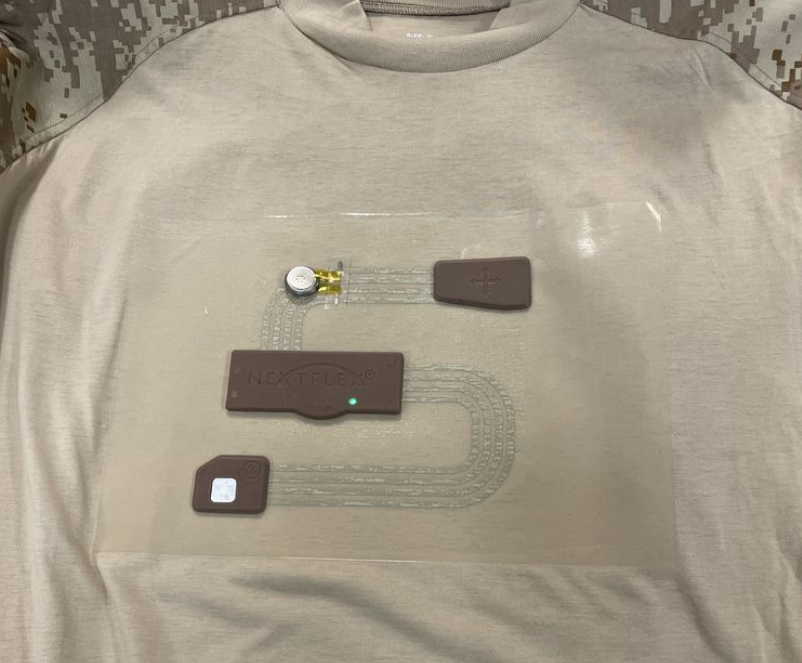 Source: NextFlex
Additionally, the wearable device, laminated into a uniform, could track a soldier's medical data and treatment history unobtrusively.
NextFlex suggests that the wearable could also potentially be used on the battlefield. Instead of verbal reports of gunfire, an incorporated gunshot sensor, for instance, could communicate gunshot reports to soldiers upstream or to headquarters in real-time. Additionally, artificial intelligence (AI) could combine the reports from multiple soldiers to determine the location and source of enemy fire.
"In this project, our NextFlex team demonstrated a leap forward [in] manufacturing capability, which included a successful integration of flexible electronics onto textiles," Oxana Pantchenko, engineering program manager at NextFlex, explained. "This opens numerous opportunities in the area of wearables and medical devices. One could imagine smart clothing that senses vital signs and communicates alerts to a desired location."