Oriental Motor expands PKP stepper motor series
Engineering360 News Desk | October 12, 2021
Oriental Motor has expanded its PKP series of bipolar and unipolar type PKP 2 phase stepper motor products with the availability of new PKP CS geared 28 mm and 60 mm models, and a PKP 28 mm high resolution (0.9°) version.
The CS geared type is a center shaft spur gear that features increased torque and a larger shaft for greater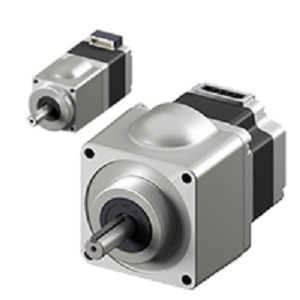 Source: Oriental Motorradial load but without a larger frame size. The CS geared design is now available with a mini connector and in 28 mm, 42 mm and 60 mm sizes. Select from gear ratios of 5:1 (available on 42 mm and 60 mm frame sizes), 10:1, 15:1 and 20:1.
The high-resolution type (0.9° per step) 28 mm reduces noise and vibration. By using a smaller step angle, there is less vibration over the entire speed range. Along with lower noise and vibration, increased positional accuracy is possible with a smaller step angle.
Key benefits of the CS gear type models include same or enhanced holding torque relative to steel helical gears, and an increase in permissible radial load.