Watch this robot tie-dye T-shirts
Marie Donlon | September 10, 2021
Mechanical engineering students from the University of Southern California (USC) Viterbi School of Engineering have enabled a robot to take on the task of tie-dyeing T-shirts.
Students from USC's Center for Advanced Manufacturing researched tie-dyeing methods via the internet and used that information to create 3D-printed tools to enable an industrial robot called Baxter to perform such tasks autonomously.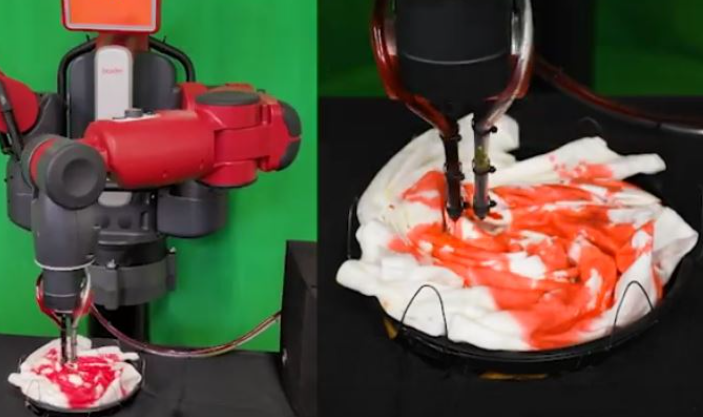 Source: USC's Center for Advanced Manufacturing
In addition to outfitting Baxter with the 3D-printed tools, the industrial robot was also equipped with tubes and cups for carrying the dyes to infuse the fabric based on user designs, input through an associated drawing mechanism.
Code written by the mechanical engineering students enabled Baxter to execute the user designs.
The aim of the researchers was to demonstrate that a tedious and repetitive task in the manufacture of clothing — in this case, tie-dyeing — can be automated.
To see how the robot tie-dyes garments, watch the accompanying video that appears courtesy of USC's Center for Advanced Manufacturing.