Watch these robots test drive a Ford
Marie Donlon | August 18, 2021
Auto giant Ford has enlisted the help of robots to conduct extreme environment testing of the brand's latest vehicles.
Tests performed at Ford's Weather Factory in Germany, where extreme environments are simulated — such as temperature extremes, high altitudes and wind tunnels, for instance — were recently conducted by two robots.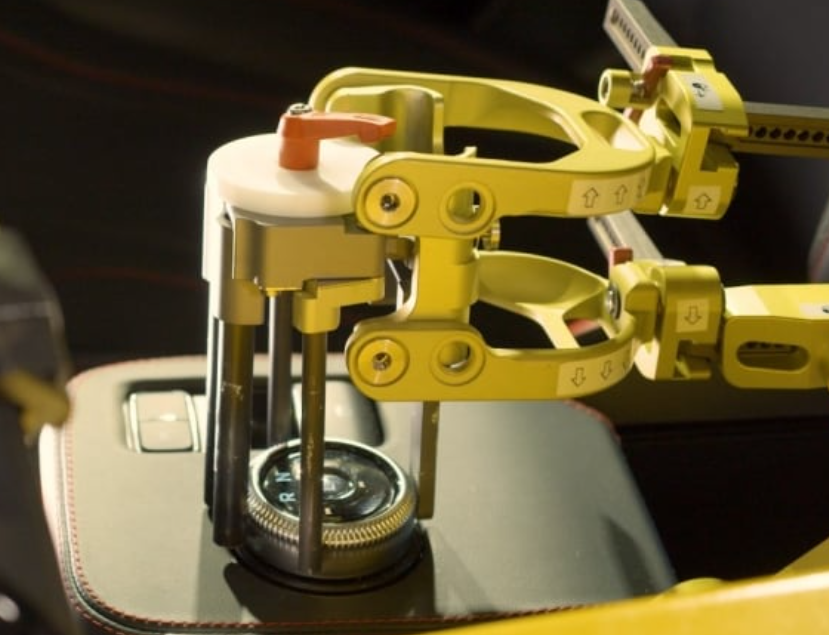 Source: Ford
Shelby and Miles — so named for Carroll Shelby and Ken Miles who were notable figures behind the development of the Ford GT40 — are robots that can operate in environments with temperatures that range from -40° C to 80° C.
Shelby and Miles both feature appendages for testing various automotive features including a leg that reaches the vehicle's accelerator, brake and clutch pedals as well as arms for switching gears and stopping and starting the vehicle's engine.
According to the automaker, the robots remove human drivers from extreme tests that could potentially be hazardous to their health. Automating the process reportedly eliminates the risk to human drivers while also enabling uninterrupted testing scenarios.
The robots also eliminate the need for the numerous safety protocols associated in particular with wind-tunnel testing — including medical equipment and an on-site paramedic — that are necessary with human drivers.
Watch as Shelby and Miles test a vehicle in the accompanying video that appears courtesy of Ford.