Floating wind power platform earns DNV verification
S. Himmelstein | July 12, 2021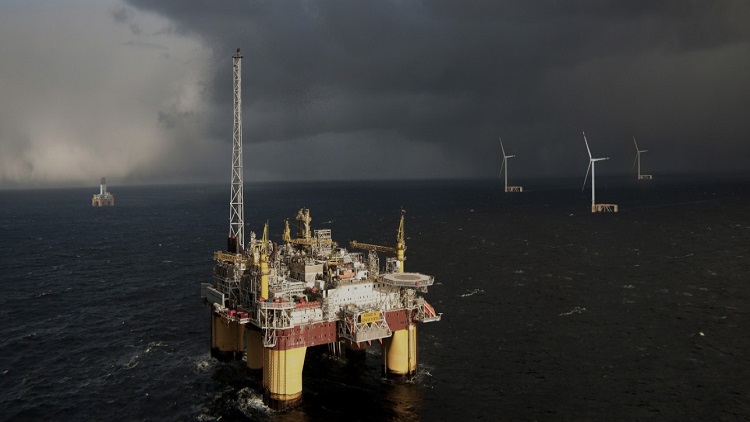 The floating wind power platforms promise to cut emissions from offshore oil and gas operations by as much as 70%. Source: Odfjell Oceanwind
A floating wind-powered mobile power supply concept that promises to cut emissions from offshore oil and gas operations by as much as 70% has received a technical seal of approval from classification body DNV.
The WindGrid concept from Norwegian company Odfjell Oceanwind combines floating mobile offshore wind units (MOWUs) with onboard energy storage and converters to form a microgrid. The MOWU is intended to replace gas turbine generation during peak wind power periods. The unit is moored near the oil and gas installation and connected via a short subsea cable and is moved to a new site at the completion of project operations.
Odfjell Oceanwind has entered into a memorandum of understanding with Siemens Gamesa and Siemens Energy to further advance the MOWU technology. The floating platform will be equipped with Siemens Energy's BlueVault energy storage solution, which includes batteries, AC transformers, switchboards and power control systems. Siemens Gamesa will supply its SG 14-222 DD or SG 11.0-200 DD offshore wind turbines, featuring either 14 MW or 11 MW capacities, respectively.