Diverter valve earns USDA certification
Engineering360 News Desk | July 05, 2021
Coperion & Coperion K-Tron will display for the first time at the Powder Show its newly redesigned, single channel WYK diverter valve for clean-in-place (CIP) applications.
The 4 inch valve making its debut at the show is now certified according to U.S. Department of Agriculture guidelines for sanitary design and fabrication of food, pharmaceutical and chemical processing equipment.
The Coperion WYK diverter valve has been designed for CIP use in conveying lines for powders and granules. Coperion has continued to develop the WYK diverter valve based on feedback from industry partners, making it appropriate for even the most stringent hygiene and purity demands.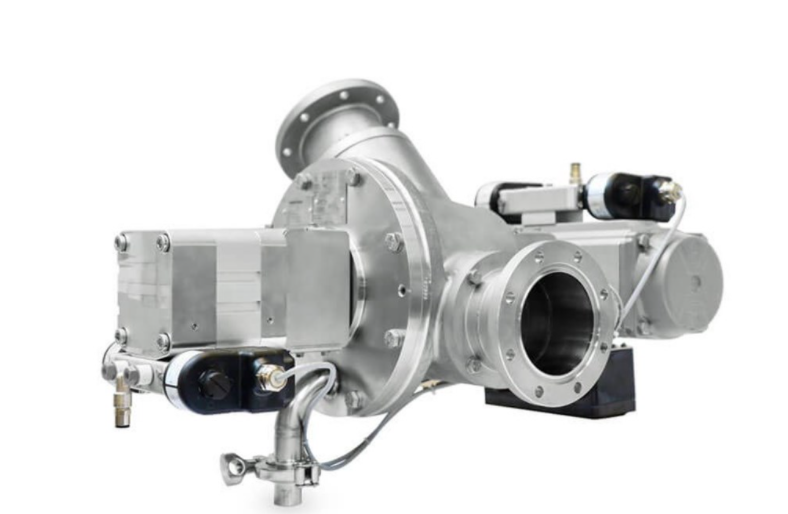 Source: Coperion & Coperion K-Tron
The conical rotor is switched between conveying tubes via an actuator while the diverter is operated in conveying mode. During cleaning, the rotor is extracted slightly by a second actuator, which allows the cleaning liquid to reach all areas of the inside while the diverter is still closed to the outside. The valve does not need to be opened during or after CIP and yet is thoroughly clean afterwards, saving both time and costs. All materials conform to food standards and the sealing materials are U.S. Food and Drug Administration approved.
Coperion & Coperion K-Tron will present the valves at this year's Powder Show, held August 24-26, 2021, at the Donald E. Stephens Convention Center in Rosemont, Illinois.