Faraday Future Set to Invest $1 Billion in EV Production
Engineering360 News Desk | November 05, 2015
Faraday Future, an electric vehicle and future mobility startup company, will invest $1 billion in a U.S. manufacturing facility as a phase one investment.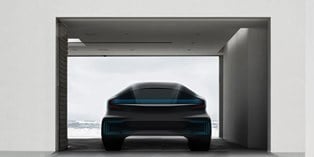 Faraday hopes to roll out a range of seven electric vehicles in quick succession after its first model is launched in 2017.The company, named after the English scientist whose contributions to electromagnetism and electrochemistry helped form the foundation of electric motor technology, has been scouting several sites for the plant, in California, Georgia, Louisiana and Nevada. It expects to announce the selected location in the coming weeks. The startup is backed by Chinese billionaire Jia Yueting, according to a report by the Bloomberg news service.
Faraday will bring its first vehicle to market in 2017, according to Bloomberg. However, it has indicated that it plans to explore other aspects of the automotive and technology industries, including "unique ownership and usage models", in-vehicle content and autonomous driving.
The company, based in the former headquarters of Nissan North America campus in Gardena, Calif., has reportedly recruited much of its senior talent from its competitor, Tesla Motors, including Nick Sampson, senior vice president; Dag Reckhorn, vice president of global manufacturing; and Tom Wessner, vice president of supply chain. Richard Kim, founding member of BMW i Design and the lead designer of the i3 and i8 concepts, will be the startup company's head of design, reports say.
Faraday has generally been reticent to reveal much about its operations. However, in an interview with Bloomberg news, Sampson says that as with Tesla, Faraday will not use dealers to move its product, preferring a smartphone-type revenue model based on subscriptions and apps, he says.