Faraday Future Drops Plans for $1bn EV Plant
David Wagman | July 11, 2017
Electric car maker Faraday Future dropped its plan to build a $1 billion manufacturing plant in southern Nevada. News reports quoted Chief Financial Officer Stefan Krause as saying the decision was due to a shift in business strategy. The company now will look for an existing facility to produce its electric vehicles in California or Nevada.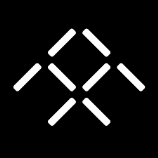 Faraday Future stopped work on the project outside Las Vegas in November 2016, at the time calling the stoppage a "temporary adjustment" that wouldn't affect plans to begin production in 2018. It invested more than $120 million into the project.
The Associated Press reports that several industry changes could "drastically affect" companies like Faraday and Tesla that offer all-electric lineups. For one thing, established car companies are releasing more electric options. For another, it's unclear whether President Donald Trump's administration will continue tax breaks that incentivize the industry and motivate buyers.
In early July, Volvo Cars said that every Volvo it launches beginning in 2019 will have an electric motor. The automaker says this will mark the end of cars that only have an internal combustion engine and will place electrification at the core of its future business. Volvo plans to launch five fully electric cars between 2019 and 2021, three of which will be Volvo models and two of which will be electrified cars from Polestar, Volvo Cars' performance car arm.
Faraday's announcement came days after reports that a Shanghai court froze more than $180 million in assets belonging to one of the company's biggest backers, tech billionaire Jia Yueting. The company said that Jia's financial problems were not related to the decision.
Nevada had pledged $335 million in incentives to the company, but had not yet spent any taxpayer money on the project.
"The history of this industry is littered with grand startups that never came true," Brauer said. "Faraday has all the earmarks of one of those companies that promises you the world but doesn't necessarily deliver it."