Faraday Future Inks Deal for California Car Plant
David Wagman | August 08, 2017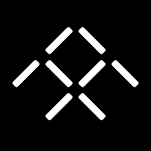 A month after dropping plans to build a $1 billion plant near Las Vegas, Nev., Faraday Future says it has signed a lease to move into a one-million square foot manufacturing facility in Hanford, Calif., north of Los Angeles.
The company says in a statement it hopes to begin delivering its first production vehicle, the FF 91, by the end of 2018.
The company says it shifted its manufacturing focus to a turn-key facility to achieve a faster path to production.
Faraday Future stopped work on the greenfield project outside Las Vegas in November 2016, at the time calling the stoppage a "temporary adjustment" that wouldn't affect plans to begin production in 2018. It invested more than $120 million into the project.
Nevada had pledged $335 million in incentives to the company, but had not yet spent any taxpayer money on the project.
The company says its California facility will set up "the best path forward for the company's manufacturing plans, and focuses on building out the company's network of investors to diversify" its funding strategy.
Faraday Future will continue the process of site preparations, including planning, refurbishment and permitting. Following the move-out of current tenants in late November, the company expects "significant movement" to ramp-up on site in early 2018.