New wound dressing features "healing" sensors
Marie Donlon | June 29, 2021
Engineers and scientists from Australia's Royal Melbourne Institute of Technology (RMIT) have developed a smart wound dressing featuring built-in nanosensors that let patients know if a wound is not healing.
The magnesium hydroxide-based smart wound dressing includes fluorescent sensors that glow under ultraviolet (UV) light in response to infection.
To create the wound dressings, the RMIT University team synthesized fluorescent magnesium hydroxide nanosheets and embedded them onto nanofibers. When introduced to UV light, the nanosheets will glow brightly in response to alkaline environments — which signal the presence of infection — and will dim under acidic conditions — which signal healthy skin.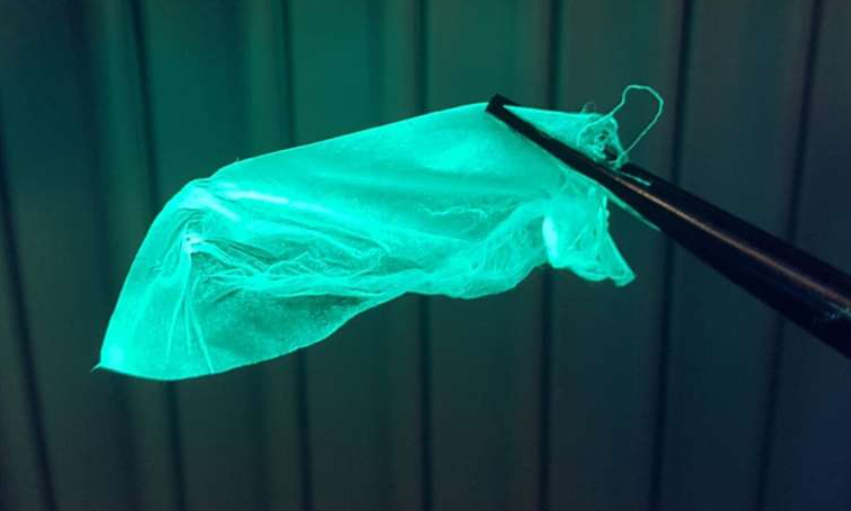 The fluorescent nanosensors respond to changes in pH, making them ideal for use as sensors to track healing. Source: RMIT University
In addition to its antibacterial and antifungal properties, the magnesium hydroxide nanosheets are also non-toxic to human cells, while capable of destroying pathogens.
Current methods for detecting if a wound is healing properly include removing and changing dressings, thereby exposing the wound to pathogens. As such, the researchers believe the new smart wound dressing would reduce that risk.
The research appears in the journal ACS Applied Materials and Interfaces.