Personal chemical detectors designed for the US Army
Marie Donlon | June 27, 2021
Intelligent sensing tech company Teledyne FLIR has recently been awarded a $4 million contract to develop mass-wearable chemical detectors for the U.S. Army.
As part of the Pentagon's Compact Vapor Chemical Agent Detector (CVCAD) program, Teledyne FLIR has developed a dual sensor device that is capable of detecting toxic industrial chemicals, chemical warfare agents, flammable gases and markers of an explosive atmosphere, such as enriched or depleted oxygen levels.
The wearable chemical detectors would reportedly be worn by all warfighters to scan large areas for chemicals, thereby warning troops to the presence of a potential chemical hazard. As such, troops on the ground could ensure that the air in their immediate surroundings is safe to breathe, and that they can discharge their weapons in enclosed spaces without the fear of explosion.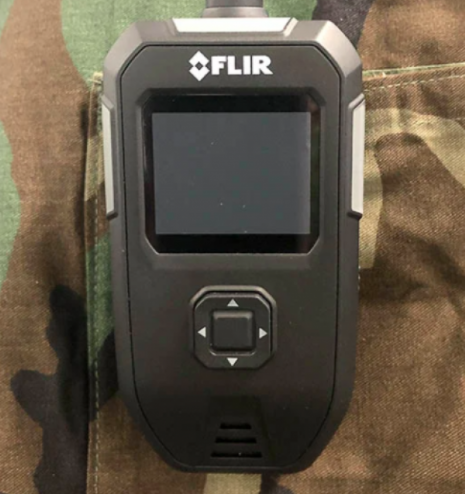 Teledyne FLIR's future wearable chemical detector. Source: Teledyne FLIR
In addition to being worn by individual soldiers, the wearable chemical detectors can also be incorporated onto drones.
"This is an important effort for our nation's chem-bio defense program as toxic weapons represent a serious, growing threat to our military personnel," said Roger Wells, VP and general manager of Unmanned Systems & Integrated Solutions at Teledyne FLIR. "Putting a wearable CVCAD sensor on all warfighters will offer an unprecedented level of chemical threat awareness, enabling them to perform their primary mission with far greater safety."