Teledyne Flir to develop bio-chemical threat mapping tool
Marie Donlon | December 16, 2021
Teledyne Flir, a provider of imaging technologies, has been awarded a $15.7 million contract with the U.S. Defense Threat Reduction Agency's Joint Science and Technology Office (DTRA JSTO) to develop augmented reality (AR) battlefield threat mapping and visualization tech.
Specifically, the technology is expected to enable soldiers to digitally map hazardous chemical, biological, radiological and nuclear (CBRN) threats via sensor data. The technology will reportedly allow military personnel to digitally visualize the exact location of CBRNs using mixed reality on smartphones, heads-up displays and other devices.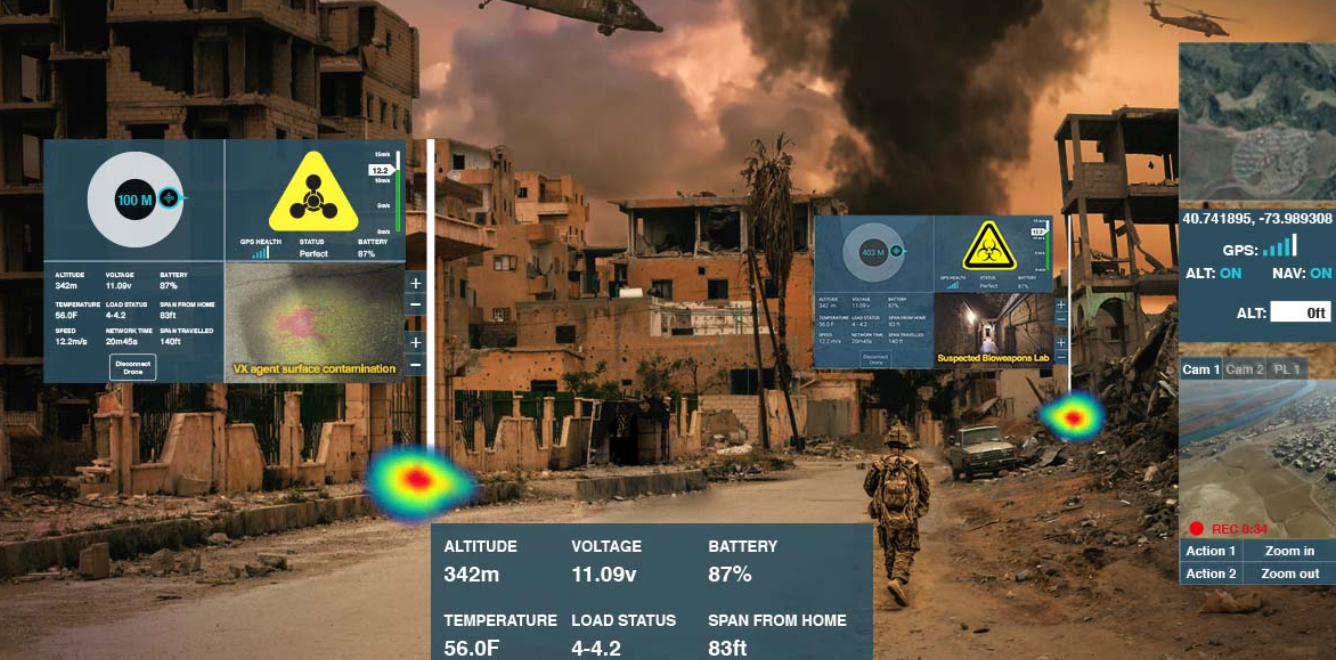 Source: Teledyne Flir
Teledyne Flir is expected to partner with other tech companies to develop the software behind the battlefield threat mapping and visualization tool so that CBRNs can be precisely located, measured and mapped using networked sensors and AR visualization.
The technology is intended to protect soldiers conducting reconnaissance and decontamination missions, enabling them to visualize chem-bio threats and receive real-time support for decision-making.