Spot the robot dog to be outfitted with chemical hazard sensor
Marie Donlon | April 30, 2022
The FLIR MUVE C360, which is a multi-gas detector developed by Teledyne FLIR that provides real-time monitoring of chemical hazards, has been incorporated into a Spot robotic dog from robot manufacturer Boston Dynamics.
The sensor block, which features eight channels, including a photoionization detector (PID) and a lower explosive limit (LEL) detector along with six other sensors, has been integrated onto a Spot robot used in industrial settings to remotely detect chemical threats.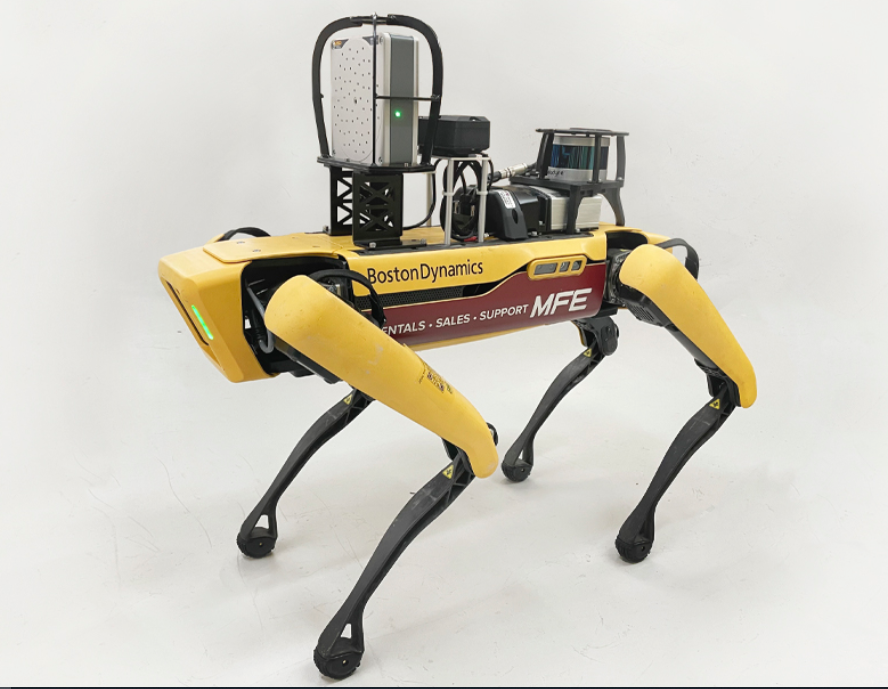 Source: Teledyne FLIR
According to Teledyne FLIR, which is working in conjunction with MFE Inspection Solutions to incorporate the technology into the Spot robots, MUVE C360 detects and classifies chemical hazards or airborne gas, as Spot autonomously inspects dangerous, inaccessible or remote environments.
In addition to being paired with Spot the robot dog, the MUVE C360 is also compatible with unmanned aerial vehicles (UAVs), detecting chemical threats from above while Spot detects them from below.
The technology is expected to keep industrial workers safe from potentially hazardous environments such as those encountered in oil and gas facilities.
"By deploying a chemical detector on drones and ground robots, industrial managers can identify dangerous situations from a safe distance, keeping operators out of harm's way and speeding corrective measures," said Dr. David Cullin, vice president and general manager of Unmanned and Integrated Solutions at Teledyne FLIR Defense.