DeZurik's BHP high-performance butterfly valve
Diana Aoun | June 07, 2021
Flow control specialists DeZurik continues to enhance their time-tested BHP high-performance butterfly valve range, now available with a wide range of options for the harshest operating environments. The BHP has been expertly designed and rigorously tested to meet the specific needs of process industries including hydrocarbon processing, pulp and paper, water and wastewater as well as HVAC. The robust design of the BHP butterfly valve guarantees a long service life, continuous high performance and trouble-free operation.
The fully supported one-piece shaft and heavy-duty bearings ensure precise alignment of the seat and disc, while the offset disc design provides an uninterrupted 360° sealing surface. The solid stainless-steel shaft offers superior strength and disc support that enhances alignment and ensures a tight seal.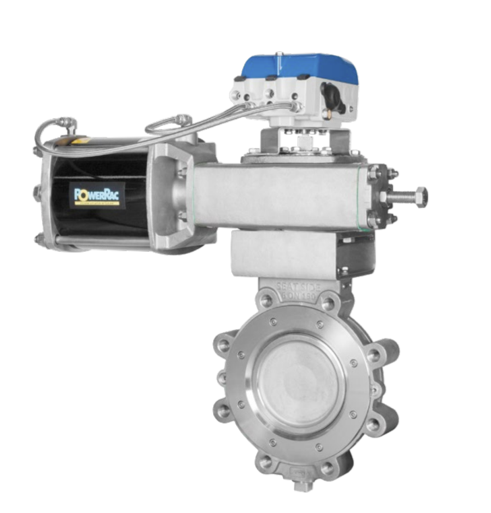 Source: DeZurik
The offset disc design also minimizes seat-to-disc interference thus lowering operating torque, increasing cycle life, and reducing actuator size requirements. Smaller actuators not only translate to lower upfront costs, but also minimize the cost of operation with lower energy requirements.
DeZurik offers a wide range of customization options that provide greater performance assurances, particularly for difficult applications such as those involving viscous media, corrosive liquids and gases, and steam.
Seating options include a PTFE seat, reinforced PTFE seat, flexible metal seat and a dual seat. BHP butterfly valves are available in both lugged and wafer bodies in sizes 2 in to 60 in (50 mm to 1,500 mm). Materials of construction options include carbon steel, 316 stainless steel, 317 stainless steel, higher alloys, and Titanium. All BHP butterfly valves are certified per ASME B16.34.
Other notable options include valve face-to-face dimensions, flange drilling options (for drilling conformance), full bi-directional seating, dead-end service and flange gasket compatibility.
The BHP butterfly valves have proven performance capabilities in extreme service conditions including high temperature and cryogenic applications, throttling steam control, polymerizing media, paper stock application, throttling hydrocarbon service and more.