ZEDOX by ARI-Armaturen: The new double eccentric valve that offers double the benefits
Diana Aoun | October 07, 2020
ARI-Armaturen recently revealed its new double offset, metallic sealing high performance valve: the ZEDOX. As one of the leading valve manufacturers in Germany and Europe with offices worldwide, ARI-Armaturen's latest addition to its notable suite of butterfly valves promises reliable tightness and high performance under the toughest process conditions.
The simple butterfly valve is an extremely common and versatile valve used across a wide range of industries. Its multifunctional qualities as not only a start/stop but also flow control device, make it a popular choice for many engineers. Simply put, the butterfly valve function is based primarily on the position of a thin disc located in the middle of the valve. When used to isolate flow, the disc is positioned within the seat of the valve so as to completely seal off flow. When used for flow control, the disc will move to a partially opened or closed position to allow the required amount of flow to pass.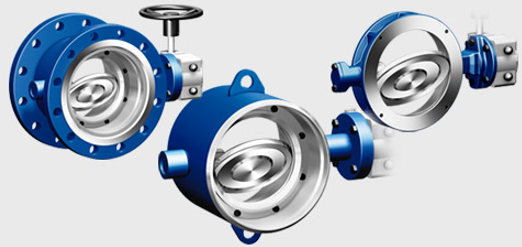 Source: ARI-Armaturen
The double eccentric butterfly valve is not a new concept and is used extensively in a wide range of industries including water supply and sewage, food, textile, petroleum, paper and hydropower. This type of valve works primarily on the basis that the axis of the stem (the disc's point of rotation) deviates from two central positions (vertically and horizontally). This allows tight sealing, reduced opening resistance and significantly less contact between the disc and the valve seat. This results in quick open close response times and improved service life.
In the new ZEDOX, the angle of the disc when entering into contact with the seat sealing ring has been reduced and relieves the metallic sealing when opening. The ZEDOX promises a longer service life by reducing the contact pressure, thus minimizing friction and allowing protection of the seat sealing ring against negative flow influences. The clever design incorporates a streamlined bearing and the shape of the valve disc offers high-energy efficiency. The design also ensures bi-directional tightness as well as low torques that facilitate easy handling.
Depending on sealing ring material, the ZEDOX is reliably tight at temperatures from -40° C up to 260° C, for pressure classes PN 10 to PN 40 plus ANSI Class 150 and can be used for fluids, gases and vapors. It can be easily automated by installing pneumatic, electrical or hydraulic actuators when replacing the gearbox.