The Jamesbury Wafer-Sphere high-performance butterfly valve from Neles
Diana Aoun | February 23, 2022
The Jamesbury Wafer-Sphere resilient seated butterfly valve from Neles combines a unique off-center disc with proprietary seat design along with Neles's Xtreme sealing technology. This innovative combination has resulted in a tight, long-lasting seal and an unexpectedly light and low-cost design, making the Jamesbury an excellent alternative to gate valves and other heavier rotary-type designs.
The Wafer-Sphere valve design distinguishes itself with its unique sealing system that also incorporates a double eccentric disc and shaft design to further increase seat effectiveness. The double offset design transmits a camming action to the disc and swings the disc completely away from the seat. This results in significantly less erosion and wear, and when closed, the disc cams tightly into its seat to create a dependable tight seal.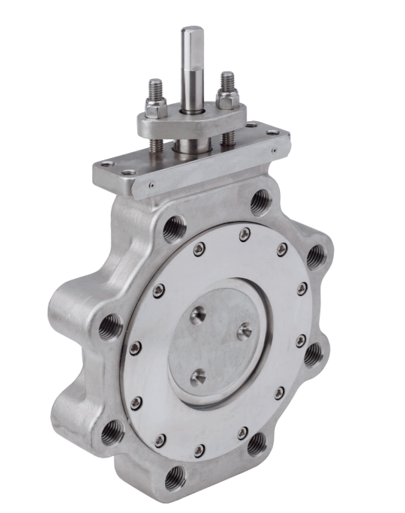 Source: Neles
The Jamesbury Wafer-Sphere butterfly valves can accommodate a variety of pneumatic and electric actuators for on-off service, as well as pneumatic double-acting and spring-return actuators with positioners for control service. The valves are easy to maintain, with only the insert needing to be removed to replace the seat. The insert and seat are self-aligning.
Jamesbury high-performance butterfly valves are rated at ASME 150, 300 and 600 pressure classes. They deliver enhanced reliability in applications ranging from vacuum to very high pressure. With the option of Xtreme sealing materials, the valves are fully rated to replace high-cost valves in cryogenic (-196˚ C/320° F) to high-temperature (260˚ C/500° F) applications. They are available in a broad selection of materials for standard and special services including chlorine, oxygen, cryogenics and vacuum.
Owing to an intelligent design and extended service life, Jamesbury Wafer-Sphere high-performance butterfly valves are a more cost-effective solution than traditional butterfly valves. They are especially suited for applications in grain/corn processing, chemicals, petrochemicals, power, refining, steel, air separation, HVAC and more.