New e-learning electricity course for HVAC technicians
Engineering360 News Desk | May 24, 2021
The Refrigeration Service Engineers Society (RSES) has launched an updated Electricity for the HVACR Technician eLearning course on the HVACR Learning Network powered by ESCO RSES. The interactive online course introduces the concepts of electricity and magnetism, describes basic electrical devices that use these concepts, outlines the concepts of alternating current and related devices and explains electrical schematics.
The course is broken out into these 12 modules:
• Terminology and units of measurement: Covers the "building blocks" of matter and explains the relationship between atomic structure and electricity.
• Electronics — history and concepts: Provides an introduction to the basics of electronics, and will help the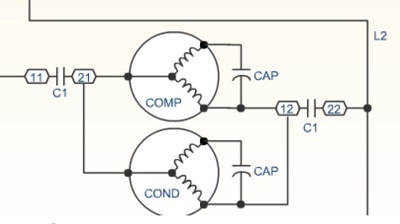 Source: ESCO RSESstudent understand the difference between the terms "electronics" and "electric."
• Series circuits, parallel circuits and power: Explains a series in a circuit and states the three rules that govern the behavior of a series circuit.
• Magnetism and transformers: Focuses on the concept of magnetism, the various types of magnets in use today and their individual characteristics.
• Magnetic attraction, repulsion and shielding: Defines magnetic lines of force, explains magnetic fields and defines magnetic flux.
• Transformers: Explains the purpose of a transformer, describes the components of a transformer, lists the common defects that may be encountered when working with transformers, and explains how the power-handling capacity of a transformer is measured.
• Relays, contactors and starters: Discusses the workings of relays, contactors and starters.
• Fundamentals of alternating current: Studies the nature and composition of alternating current. Participants will be able to explain alternating current and explain sine waves.
• Alternating current: Reactance, impedance and power factor: Teaches how to calculate the resistance offered by capacitors and inductors.
• Circuit protection devices: Fuses: Discusses the conditions under which protection is needed, and describes the different types of fuses.
• Circuit protection devices: Circuit breakers and overload protection: Covers the main components and the basic functions of a circuit breaker.
• Understanding electrical schematics: Describes how wiring diagrams can be read, identifies different types of wiring diagrams used in HVACR industry, and names the five basic components to any schematic.

Each module, which may be purchased individually or together as one bundled course, includes an end-of-module certificate upon the successful completion of an exam. The course is approved for 36 North American Technician Excellence continuing education hours or 3.6 continuing education units. All modules together provide approximately 30 to 40 hours of electrical training.