Vaccine passports: The road back to normal?
Marie Donlon | March 19, 2021
For little more than a year now, daily conversations across the globe have likely been punctuated with a desire to return to "normal" amid the COVID-19 pandemic, which saw people donning masks, adjusting to myriad workplace and school closures, maintaining appropriate social distances and, initially, stockpiling toilet paper.
Fast forward to March 2021 and the roll out of vaccines has begun, hinting, potentially, at a resumption of something that resembles pre-COVID life. Yet, as the world begins the process of returning to that life via vaccinations, a global debate is taking shape over the possibility of implementing COVID-19 digital passports to track those who have and those who have not been vaccinated — the idea being that those who have been vaccinated could be granted access to components of pre-COVID-19 life, such as travel, that they have been denied for the last year.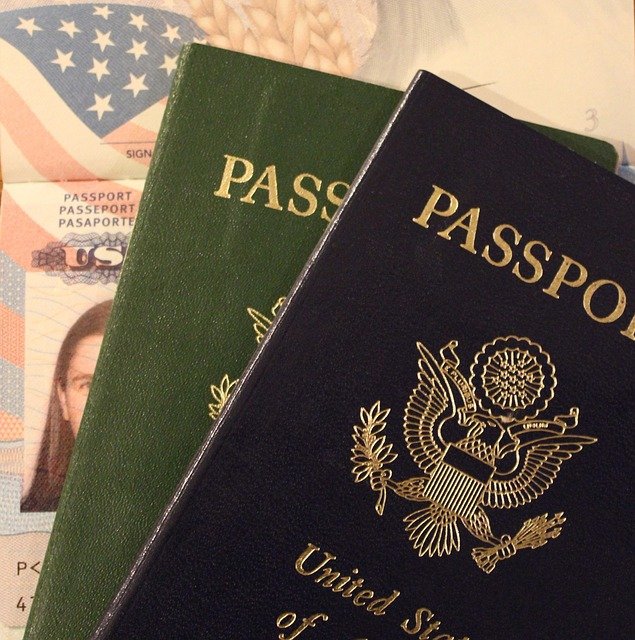 Passport1
Expectedly there are several arguments both in favor of and against digital COVID-19 vaccination records. Among those are concerns for security, privacy and the potential for discrimination. Meanwhile governments and businesses around the world believe that passports would expedite a return to normal travel and leisure activities, giving local economies a much needed injection following a year that saw countless businesses fail due to COVID-related closures and the travel, hospitality and restaurant industries all but collapsing. Consequently, some experts suggest that a COVID-19 passport is just the thing to pave the way for those industries to rebound, but that has left many wondering how that would work. Would the passports be used exclusively for travel or will specialized passports be required to gain entry into restaurants, bars, shops, gyms or concert venues?
COVID-passports
The closest thing we have to an official vaccination document is the International Certificate of Vaccination or Prophylaxis, developed by the World Health Organization (WHO), wherein the WHO's Yellow Card has served as proof of vaccination against cholera, plague, typhoid and other infections. That said, a whole host of digital COVID-19 passports are being proposed across the world.
Most of the COVID-19 passports being proposed include the use of devices such as smartphones and tablets that will enable user access to their digital health records and data. So far, the digital COVID-19 passport design proposals include apps that link the user to digital records that could potentially include entire healthcare histories or, simply, just a confirmation of the user's vaccination status.
A handful of COVID-19 vaccination passport iterations in various stages of development so far include:
ID-ME — A digital passport that allows users to update, manage and secure their personal medical history data via third party verification services. ID-ME can be used to confirm administration of a vaccine by assigning a specialized COVID-19 Identifier that appears on the digital pass, enabling those who are vaccinated to travel.
The Excelsior Pass — This COVID-19 digital passport is being trialed at entertainment venues in New York City including Madison Square Garden and the Barclays Center. The pass features a secure QR code that when scanned will reveal the pass holder's vaccination status. Once their vaccination status has been confirmed, passport holders would be granted entry into an event hosted at the venue.
COVID-19 Real Vaccine ID Cards — Consumer reporting agency CastleBranch based in North Carolina has built a digital vaccine passport, dubbed the COVID-19 Real Vaccine ID Cards, secured with anti-counterfeiting technology that serves as digital proof that the cardholder has been vaccinated against COVID-19.
The BeAware App — This app confirms a person's immunization status via a green shield and digital certification. Designed for citizens of the Kingdom of Bahrain, authorities and border officials would scan a QR code that links to a national vaccine register.
V-Health Passport — U.K. tech firm VST Enterprise has developed the V-Health Passport, which designates vaccinated travelers "fit-to-fly." To accomplish this, the company relies on closed loop technology with end-to-end encryption and includes "2.2 quintillion collision free combination codes" that decode according to geo location, time and date, device type and user login to thwart hacking attempts.
The Travel Pass App — This app is from the International Air Transport Association (IATA) and is used to confirm the vaccination status of those traveling via Air New Zealand, Qantas, Malaysia Airlines and Singapore Airlines.
Ethical questions
While some in the hospitality and travel industries argue that digital passports would serve to boost economies hard hit by the pandemic, others argue that such passes might encourage discrimination and inequities based on how the vaccine has been distributed thus far: mostly to rich white nations. Consequently, countries with limited or unequal vaccine distribution could be "shut out" of travel opportunities or from entering establishments such as stores, restaurants and even gyms, depending on where the passes will be required — thereby denying affected populations access to certain goods and services.
Additionally, requiring digital COVID-19 passports could inadvertently encourage discrimination against those who live in countries without vaccine access, or against those who refuse the vaccine for religious or medical reasons, such as pregnancy. It could even be argued that the passports might encourage discrimination against those who are currently ineligible for receiving the vaccine such as young, healthy people. Likewise, the passports could be used to make unfair determinations about returning to the workplace if such digital credentialing is required to return to the office or to secure employment, with many companies reportedly instituting "no jab, no job" policies.
Another consideration in the launch of COVID-19 passports is securing them, ensuring that they cannot be duplicated or used by someone else. Because the apps will hold critical, private data, they are vulnerable to hacking and misuse. As such, privacy advocates suggest that such data be encrypted and secured via blockchain technology or biometric data, for example.
Whether they are required exclusively for travel or necessary for entry into the so-called economy, COVID-19 vaccination passports are an inevitability. Check back with Engineering360 for developments in the COVID-19 passport debate and for the latest COVID-19 news.