Watch: Self-sanitizing door handle designed for public spaces
Marie Donlon | March 15, 2021
A hygiene solutions tech company has developed a self-cleaning door handle for high risk surfaces in public places such as schools and offices.
Tweaq developed the internet of things (IoT)-enabled door handle — dubbed Touch 1 — in response to the COVID-19 pandemic.
Capable of eliminating 99% of bacteria and viruses in just three seconds, the Touch 1 is an easy-to-install door handle that features a mechanical ring encasing disinfectant. When the door handle is released, the ring travels up and down to clean the door handle, emitting a stream of disinfectant along the way.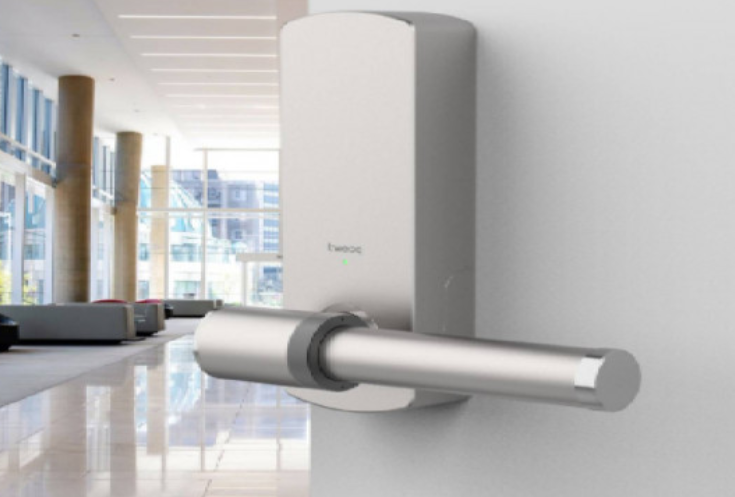 Source: Tweaq
Powered by a lithium battery, the door handle will disinfect for up to 1,000 uses before requiring replacement. Once the handle nears 1,000 uses, the door handle owner will be notified via app to replace the disinfectant cartridges.
The Touch 1 will be commercially available in July 2021. For more information, watch the accompanying video that appears courtesy of Tweaq.