Chilled water piping systems: How location impacts moisture risk
November 17, 2021
Sponsored Content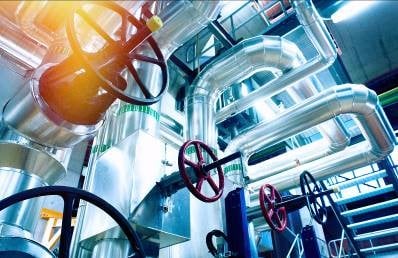 Figure 1: FOAMGLAS® cellular glass insulation helps prevent moisture from entering the system. Source: Owens Corning
Warm, humid facility locations make moisture a primary challenge when insulating chilled water systems. Chilled water pipes with incorrectly selected or installed insulation can experience many kinds of damage from moisture, including corrosion, expensive maintenance and repairs, reduced efficiency and increased life-cycle costs. Poorly insulated piping also may develop safety hazards, such as dripping water or the growth of mold or mildew.
Humidity-related risks can be mitigated with the use of a correctly installed impermeable insulation, such as FOAMGLAS® cellular glass insulation, which helps prevent moisture from entering the system.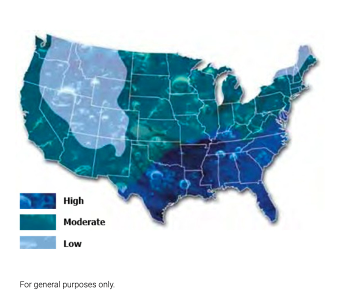 Figure 2: Chilled water systems throughout the country experience a range of conditions, including high humidity and variable temperatures. Some systems are at greater risk of damage from regional circumstances. Source: Owens Corning
Determining regional water vapor risk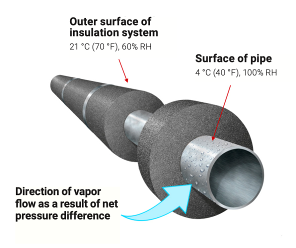 Figure 3: Imbalances in temperature, especially in humid areas, prompt vapor drive toward cold pipes, allowing moisture to saturate permeable insulation and potentially to condense on the outside of pipes. Source: Owens CorningChilled water systems are highly versatile and can be installed outdoors, indoors and in both above and below ground configurations. However, their flexibility brings consistent challenges for system design, installation and maintenance. Pipes carrying water at 4.4° C (40° F) require correctly designed and installed insulation to protect them from the dangers wrought by water vapor pressure and condensation.
Warm or temperate environments, especially those with consistently high humidity, regular precipitation or locations that may experience strong weather events, pose a risk for the long-term function of chilled systems. When improper insulation is selected or incorrectly installed, the imbalance in temperature between outside air and chilled water pipes allows vapor pressure to push moisture into the insulated system.
Condensation damage
Moisture condensing onto the insulation surrounding chilled water pipes or penetrating permeable insulation brings the potential for a range of damages from system efficiency and lifespan to facility safety.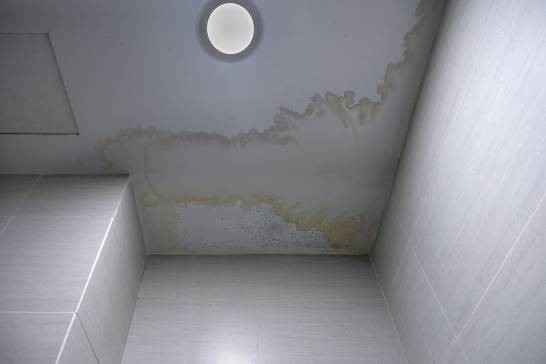 Figure 4: Moisture can cause several types of damage to chilled system piping, including allowing for the growth of mold and mildew, reducing operational efficiency, raising operating and energy costs, and increasing thermal conductivity. Source: Owens Corning
If moisture enters permeable insulation or an incorrectly installed insulating system, water can collect and corrode pipes, valves and fittings, prompting the need for unexpected repairs or maintenance. Moisture collection can also enable the development of mold and mildew, which can compromise indoor air quality.
Studies conducted in 2002 and 2012 indicated that thermal conductivity increases when moisture is present in insulation. Increasing the moisture level in insulation by 1% can raise thermal conductivity by up to 23%. Saturated insulation can lead to increased overall energy use and require insulation to be replaced. Additionally, condensing water can drip, damaging nearby equipment or walls, floors and ceilings.
Potential mitigation methods
Despite the challenges from moisture, there are straightforward ways to protect a chilled water system's optimal function. These include correctly installing insulation of the necessary thickness and specifying an impermeable insulation, such as cellular glass.
Use of an impermeable insulation, like FOAMGLAS® cellular glass insulation, reduces the opportunity for water to enter the system, limits the need for additional vapor-retarding elements and lowers the potential for insulation to gain water weight and damage hooks and hangers.
FOAMGLAS® insulation is known for its long-term performance and impermeability to moisture. In several instances, it has remained in place for more than 30 years without deteriorating and while maintaining thermal efficiency. The material is also inert and will not react with pipes or provide chemical elements to accelerate corrosion.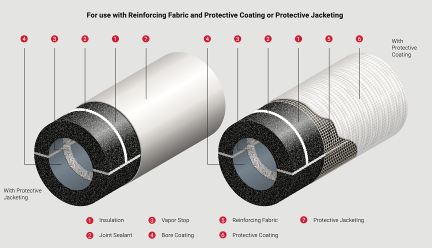 Figure 5: Correctly selected and installed insulation systems help mitigate vapor drive from environmental conditions and protect chilled water pipes from external elements. Source: Owens Corning
Additionally, fire safety can be a concern in the types of buildings where chilled water systems are installed, such as commercial buildings, stadiums, airports, convention centers or industrial facilities. Being made from cellular glass without binders or fillers means FOAMGLAS® insulation does not burn or generate toxic fumes. Instead, it can help protect piping and equipment from fire damage.
Conclusion
Environmental water vapor remains a challenge for chilled water systems, especially for those located in regions where warm, humid conditions occur, on systems starting in buildings that are not completely finished or those where operations are restarting. Damage caused by water vapor entering insulated systems or collecting on permeable insulation can shorten the lifespan of the system, reduce efficiency, increase energy costs and may cause the need for unexpected or costly repairs. Correctly installing an impermeable insulation, like FOAMGLAS® cellular glass insulation, supports both the long-term function of the chilled water system and protects it from invasive moisture.
Contact the FOAMGLAS® technical services team
The global FOAMGLAS® technical services and training team can support customers during design, installation, maintenance and follow-up stages. Their objective is to give customers accurate and effective technical advice, application guidance and personalized support. Contact them today via email at foamglastechnical@owenscorning.com or phone by calling +1-800-327-6126.
References
Kehrer et al. (2002), Cremaschi, Cai, Ghajar et al. (2012), Jerman and Cerny (2012).
A M Gusyachkin et al. (2019), IOP Conf. Ser.: Mater. Sci. Eng. 570012029.
Lubinski, R. Chilled-Water Piping Condensation Control for Energy Savings and Risk Avoidance, Insulation Outlook (2015).
ASHRAE Handbook — Fundamentals (2017).
Owens Corning, The Impact of Moisture in Chilled Water Insulation System, technical newsletter (2020).