Watch as these bird bots take flight
Marie Donlon | February 11, 2021
Robotic bird prototypes have been developed through a European Union-funded project to determine the feasibility of using them for applications such as power line maintenance and search and rescue missions.
The project, dubbed general compliant aerial robotic manipulation system integrating fixed and flapping wings to increase range and safety, otherwise known as GRIFFIN, aims to develop robotic birds that are powered by artificial intelligence and are designed to fly both indoors and outdoors.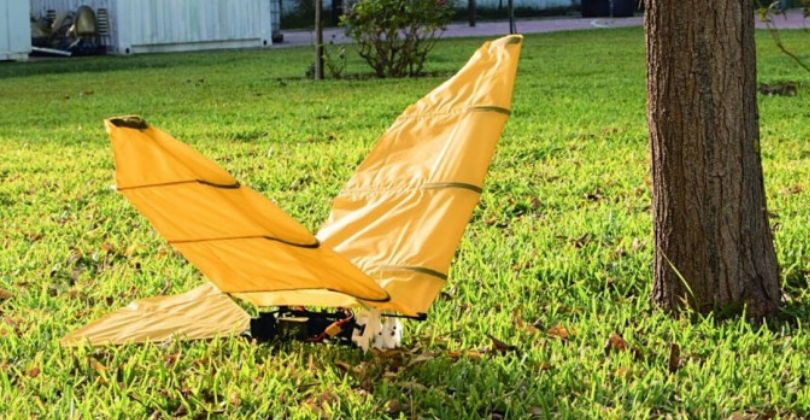 Source: Griffin
Capable of flapping their flexible bioinspired wings, the robotic birds feature talons that can hold tools and other objects via dexterous manipulation capabilities, to assist with power line maintenance tasks, for instance. Additionally, the robotic birds can land autonomously on curved surfaces thanks to computer vision.
For more information on the project, the accompanying video that appears courtesy of GRIFFIN depicts two different robotic bird iterations — the E-Flap and the Powerbird.