Video: Inspection robots being developed for explosive environments
Marie Donlon | February 10, 2021
A trial of explosion-proof four-legged robots conducting oil and gas platform inspections on offshore platforms may pave the way for a line of dedicated oil and gas inspection robots.
Petronas, a Malaysia-based energy company, trialed ANYmal robots from robotics company ANYbotics on Petronas' oil and gas offshore platforms.
According to Petronas, the dog-like robots performed autonomous inspections of the platforms, conducting general visual inspections, thermography, acoustic analysis of rotating equipment and digital gauge readings, among other tasks.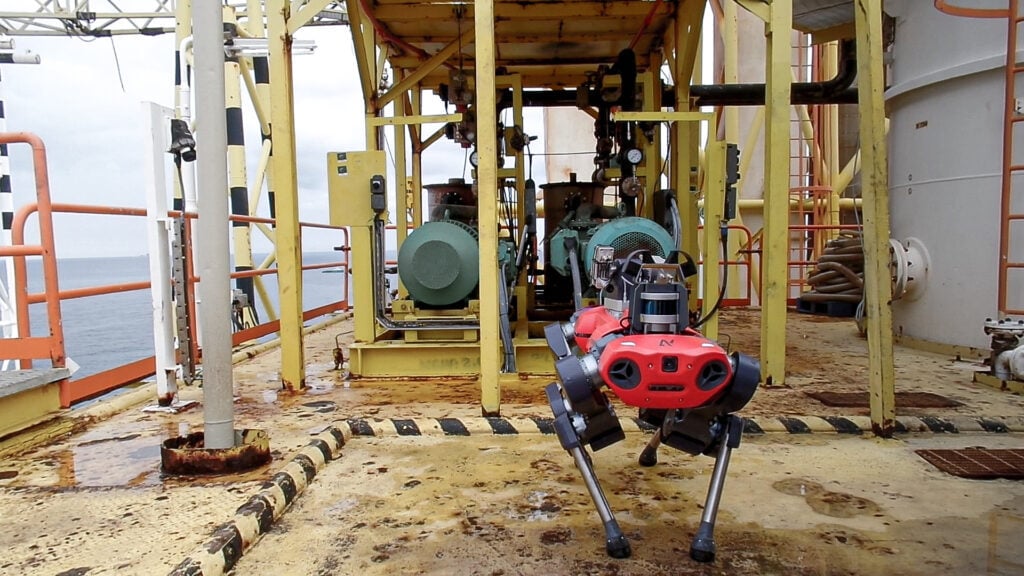 Source: ANYbotics
In addition to performing the autonomous inspection tasks, the robots were also reportedly able to successfully operate amid the high-risk conditions of offshore oil and gas platforms, encountering such obstacles as slippery terrain, strong winds and daytime and nighttime inspections during the trials.
Following the successful completion of the trials, Petronas and ANYbotics are preparing to develop a custom version of ANYmal designed exclusively for explosive environments, including the oil and gas sector, which requires frequent inspections and are at high risk for explosions.
With plans for the proposed inspection robot to be ready by 2022, the robot's design will reportedly be in accordance with the IECEx international standard and will minimize offshore workforce deployment.
For more information on the inspection trials, watch the accompanying video that appears courtesy of ANYbotics.