Report highlights US hydropower expansion
S. Himmelstein | February 05, 2021
A new U.S. Department of Energy report details national and international trends in hydropower, including the role waterpower plays in enhancing the flexibility and resilience of the power grid.
Current hydropower capacity of 80.25 GW represents less than 6.7% of U.S. electricity generation capacity but provides approximately 40% of black start resources. Generating capacity from these resources increased by a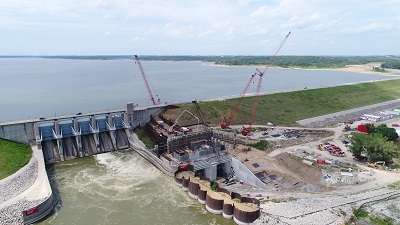 Hydropower represents 6.6% of all electricity generated in the U.S. Source: Missouri River Energy Services net of 431 MW since 2017, with total net growth of 1,688 MW from 2010 to 2019, mostly through capacity increases at existing facilities, new hydropower in conduits and canals and by powering non-powered dams. At the end of 2019, an additional 1,490 MW from 217 projects, were in the U.S. development pipeline.
Pumped storage hydropower (PSH) capacity in the U.S. grew over the past decade by almost as much as all other U.S. energy storage combined and contributes 93% of grid-scale energy storage — more than batteries and all other technologies combined. Global installed PSH capacity at the end of 2019 was 158 GW, but another 53 GW of capacity across 50 projects were under construction globally and an additional 226 GW of PSH were at earlier stages of the development process.