Should HVAC techs get priority for the COVID-19 vaccine?
Kevin J. Harrigan | January 12, 2020
Doses of the COVID-19 vaccine have been available in the United States for nearly one month now, and industry trade organizations are arguing the HVAC technicians should be among those qualified in the second phase of the U.S. nationwide rollout.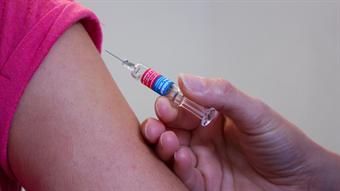 Phase 1A prioritized medical workers, patient care workers and vulnerable seniors to receive the initial vaccination dose. Phase 1A is still ongoing, but many states have initiated Phase 1B, which opens vaccinations up for workers whose jobs require them to interact with the public, such as teachers and bus drivers.
According to ACHR News, 10 industry trade organizations sent a letter of appeal to the CDC's Advisory Committee on Immunization Practices, asking the committee to consider the impacts of an HVAC industry shortchanged of workers from the spread of COVID-19. Those 10 trade organizations are:
Air Movement and Control Association
American Public Gas Association
Indoor Air Quality Association
National Air Duct Cleaners Association
National Association of Oil & Energy Service Professionals
National Energy & Fuels Institute
Refrigeration Service Engineers Society
Plumbing-Heating-Cooling Contractors - National Association
HVAC technicians had previously been identified as essential workers by government organizations like the U.S. Cybersecurity & Infrastructure Security Agency, along plumbers and electricians. Adequate ventilation and filtration is key to suppressing viral transmission in indoor spaces. Additionally, HVAC technicians are key to keeping residences warm in the winter, where they have frequent interactions with the general public.
Ultimately, it will largely be up to state and county policies to determine who gets the vaccine and when. However, states frequently defer to federal guidelines.