CES 2021: Exoskeleton helps reduce strain for workers standing for hours
Peter Brown | January 11, 2021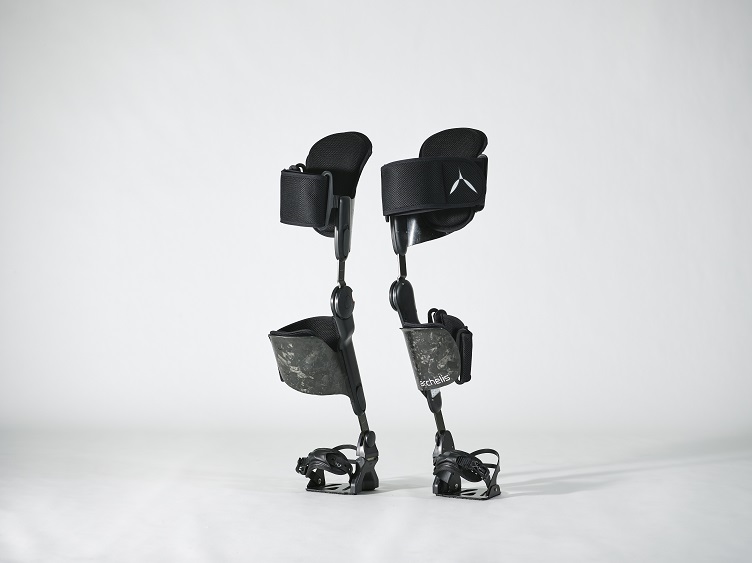 The exoskeleton allows workers to walk and bend their knees freely as well as sit anywhere while technically still standing. Source: Archelis
Japanese startup Archelis Inc. will showcase its exoskeleton suit, which is designed to protect factory workers from leg and lower-back strains incurred from standing for hours on the job, at CES 2021.
The ArchelisFX suit wraps around the thighs, knees and feet to provide overall leg and back support. The exoskeleton allows workers to walk and bend their knees freely as well as to sit anywhere while technically still standing.
The company said that factories can use the exoskeleton without having to make any workspace changes. Additionally, because it is all-mechanical, the exoskeleton does not require any electricity to operate.
The goal of the exoskeleton is to reduce pain, injury and discomfort of workers who must stand in one place for long hours, by keeping the trunk stable and distributing weight evenly. According to its developers, the exoskeleton can be adjusted for numerous body types and allows for customization depending on the job task.
Archelis said that younger generations tend to stay away from jobs that involve strenuous work to avoid injury and the exoskeleton may help attract a quality workforce while at the same time helping the aging workforce.
ArchelisFX is slated to be released for commercial use beginning this month.
CES 2021 is all-digital and takes place Jan. 11-14.