Nokia to build cellular network on the moon
Peter Brown | October 20, 2020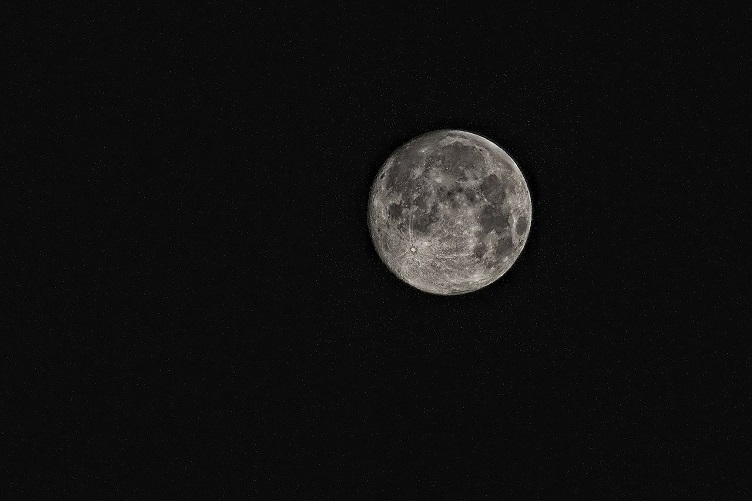 The lunar network consists of an LTE base station with integrated evolved packet core (EPC) functionalities, LTE user equipment, RF antennas and high-reliability operations and maintenance (O&M) control software. Source: Pixabay
Finnish communications equipment maker Nokia has been chosen by NASA to deploy an LTE/4G cellular network on the moon.
Nokia will build and deploy the compact, low-power, space-hardened LTE network on the lunar surface as part of NASA's path toward a sustainable human presence on the moon. The network is set to be deployed in late 2022.
Nokia is working with Intuitive Machines to build and deploy the network that will self-configure on deployment to establish the LTE communications system. NASA will use the LTE network for many different data transmission applications such as vital command and control functions, remote control of lunar rovers, real-time navigation and streaming of high-definition video.
Additionally, the LTE network, which will be a precursor to 5G deployment, will provide wireless connectivity for astronauts to carry out voice and video communication capabilities, telemetry and biometric data exchange, and deployment and control of robotic and sensor payloads.
Inside the lunar network
The lunar network consists of an LTE base station with integrated evolved packet core (EPC) functionalities, LTE user equipment, RF antennas and high-reliability operations and maintenance (O&M) control software.
The network has been designed to withstand the harsh conditions of the launch and lunar landing as well as the extreme conditions of space. Nokia said the cellular network meets the size, weight and power constraints of space payloads in a compact form factor.
The LTE technology will be the same technology that has been deployed globally for current mobile data and voice needs. The technology is mature, proven reliable, robust and scalable. Nokia said it plans to supply commercial LTE products and provide technology to expand the commercialization of LTE and to pursue space applications of the next-generation wireless technology, 5G, in the future.
The Tipping Point
The deployment of a cellular network on the moon is part of NASA's Tipping Point program where the space agency has awarded $370 million in contracts to commercialize space capabilities and technologies that will benefit future NASA missions.
NASA plans to leverage the technologies in Tipping Point for its Artemis program, which aims to establish sustainable operations on the moon by the end of the decade as a precursor to a manned space exploration to Mars.
Additional Tipping Point funding for NASA's Lunar Surface Innovation Initiative include:
Alpha Space Test and Research Alliance's evaluation facility will give small experiments access to the lunar environment to collect data and experience exposure to ultraviolet and charged particle radiation.
Astrobotic Technology's wireless charging system to build and deliver flight units for potential use on commercial robotic landers.
Intuitive Machines to develop a small, deployable hopper lander capable of carrying 2.2 lb of payload more than 1.5 miles.
Masten Space Systems' funding to build and demonstrate a universal chemical heat and electrical power source that lets payloads survive the extreme environments during the lunar night and in craters.
PH Matter's contract to demonstrate and develop a reversible, regenerative fuel cell capable of producing power and storing energy on the lunar surface.
Precision Combustion Inc.'s award to build a solid oxide fuel cell stack to generate power directly from methane and oxygen propellants and other in-situ resources.
Sierra Nevada's contract to develop hardware that uses methane and concentrated solar energy to extract oxygen from lunar regolith.
SSL Robotics' robotic arm for lunar surface applications, in-orbit servicing and terrestrial defense applications.
Teledyne Energy Systems' award for a hydrogen electrical power system to enable a fuel cell with an operating lifetime of 10,000 hours.