US Air Force using robot-dogs to secure air bases
Marie Donlon | September 21, 2020
The United States Air Force is testing autonomous dog-like robots to conduct air base security patrols.
As part of its Advanced Battle Management System (ABMS), which is a digital battle network system intended to collect, process and share data in real-time, the U.S. Air Force has been employing quadrupedal unmanned ground vehicles (Q-UGVs) called Ghost Robotics Vision 60 robots, manufactured by Philadelphia-based Ghost Robotics.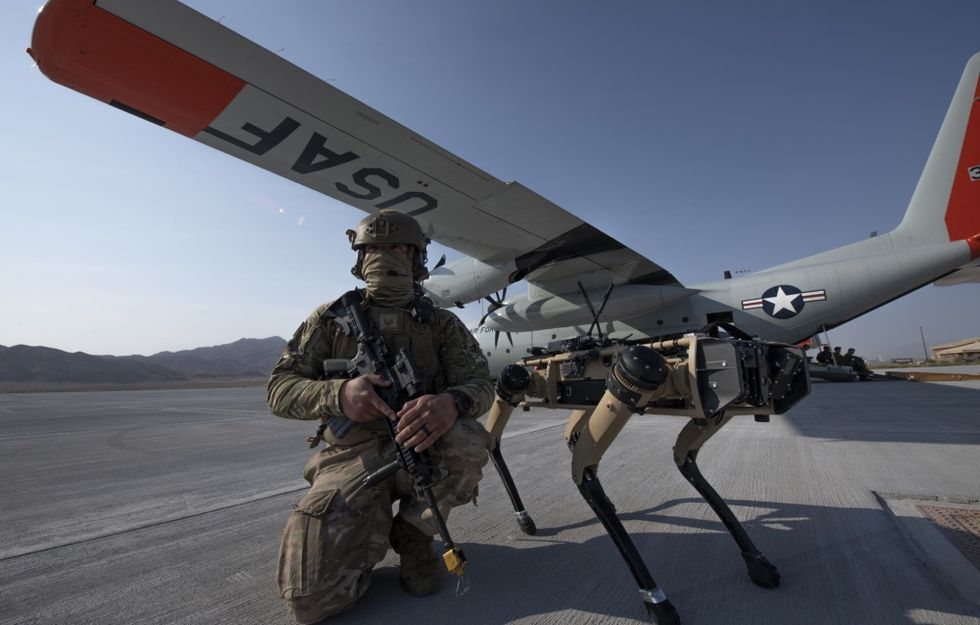 Source: Ghost Robotics
The Ghost Robotics Vision 60 series of robots is being tested for the ability to provide Air Force personnel with sensor data gathered by the robot's various onboard sensors, offering visuals of areas under scrutiny.
The Q-UGVs are reportedly capable of providing troops situational awareness by scouting for threats, thereby protecting the troops. Additionally, the robots are capable of remote inspection, intelligence, surveillance, reconnaissance, mapping, security and communications.
To see how the robots are being used, watch the accompanying video that appears courtesy of Ghost Robotics.