Sarcos Robotics raises $40 million to commercialize industrial exoskeleton
Peter Brown | September 03, 2020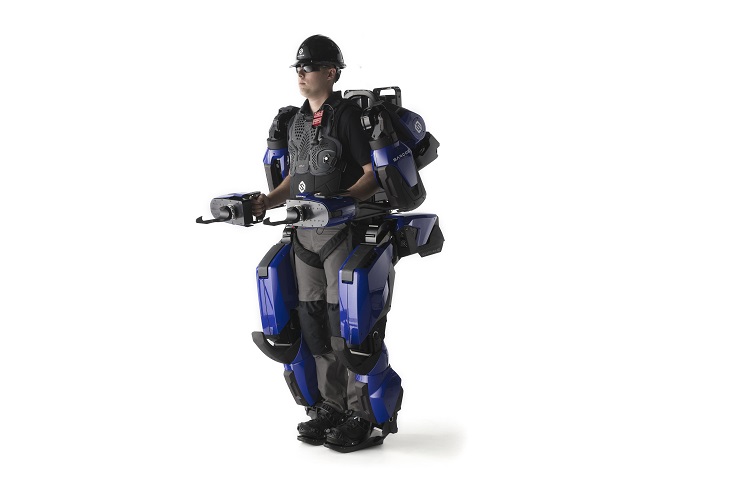 The Guardian XO exoskeleton will be available for commercial use beginning sometime next year. Source: Sarcos
Sarcos Robotics has raised $40 million in funding to begin commercial production of the company's Guardian XO industrial exoskeleton.
The funding, led by Rotor Capital, will allow Sarcos to bring the fully-body, battery-powered wearable industrial robot designed to increase strength and endurance that is scheduled for commercial release in 2021. The Guardian XO exoskeleton can safely lift up to 200 lbs for extended work sessions and could be used in industries such as aviation, manufacturing, warehousing, logistics, oil & gas, construction, defense and others.
"ABI projects the total market value of the global powered exoskeleton market to exceed $11.5 billion by 2030 with full-body, powered industrial exoskeletons comprising almost 50% of that amount," said Rian Whitton, research analyst at ABI Research.
Sarcos said the funding will achieve the next goal of scaling production and shipping commercial units of the Guardian XO exoskeleton and advanced the smart version of the Guardian XO exoskeleton with its Cybernetic Training for Autonomous Robots (CYTAR) artificial intelligence platform to enable robots to augment the operator's skill to complete specific tasks.
"While there is no question that automation is solving many of these challenges, there are many jobs across a wide range of industries that don't involve repetitive tasks in a constrained environment," said Brian Finn, partner at Rotor Capital, in a statement. "For these jobs, human intelligence and judgment are essential. Sarcos is one of the few industrial robotics companies focused on human augmentation rather than human replacement, delivering the economic and safety benefits of automation to those jobs that can't be automated because of the complexity of the task or the environment."