Team using ozone gas to disinfect PPE
Marie Donlon | July 15, 2020
Amid coronavirus surges throughout much of the U.S., researchers from the Georgia Institute of Technology have determined that ozone gas could be used to disinfect personal protective equipment (PPE) used in the battle against COVID-19.
To demonstrate the effectiveness of ozone gas as a disinfectant, researchers tested it on PPE — gowns, face shields, goggles and respirators, for instance — exposed to two viruses with similarities to coronavirus: influenza A and respiratory syncytial virus (RSV).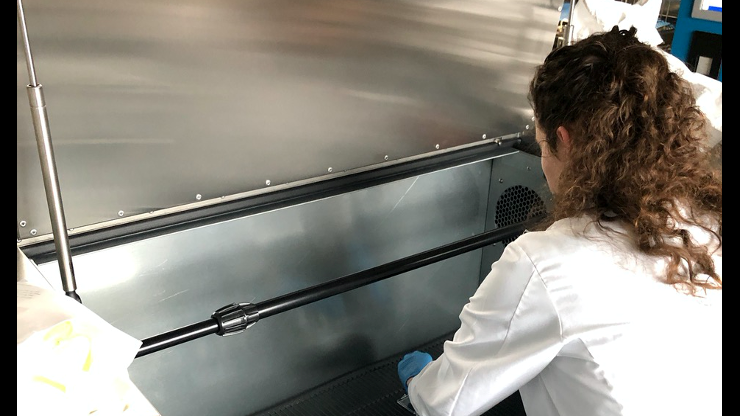 A researcher from the Georgia Tech and Emory University places items into an ozone disinfection chamber for testing. Source: Georgia Tech
In a vacuum chamber with no less than 50% humidity, the researchers demonstrated that the introduction of ozone gas deactivated the viruses on the PPE.
Already in short supply, PPE is typically designed for single use applications, protecting healthcare personnel from contracting the virus. As such, the researchers turned to ozone gas, for its ability to disinfect wastewater, purify drinking water, sanitize food items and disinfect equipment, to treat the PPE.