Help NASA design a lunar loo
S. Himmelstein | June 30, 2020
NASA needs some design engineering assistance to boldly go where no man or woman has gone before. A compact moon toilet will be needed to support the crew of the Artemis lunar mission scheduled for 2024.
The next generation, next frontier water closet must function in microgravity, similar to the conditions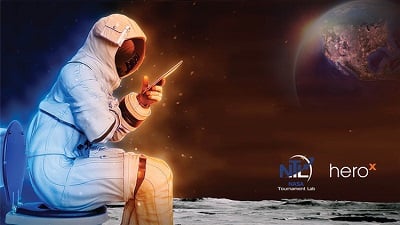 NASA seeks new designs for a toilet that will work both in microgravity and lunar gravity. Source: NASAencountered aboard the International Space Station, and lunar gravity. The Lunar Loo Challenge is offering a prize purse of $35,000 to be shared among the teams submitting the top three designs in the technical category. A junior category has also been established to encourage participation by budding engineers younger than 18 years of age. The top three participants in this category will each receive public recognition and an item of official NASA-logoed merchandise.
The toilet must be designed for inclusion in the Artemis lunar lander and capable of handling both liquid and solid waste. The device must also be compact and lightweight, water- and energy-efficient, quiet-flushing and usable by both men and women. Additional design and performance specifications can be found here.
Design ideas may be submitted through August 17, 2020, and winners will be announced on September 30.