Virgin Hyperloop partners to build commercial hyperloop
Peter Brown | June 26, 2020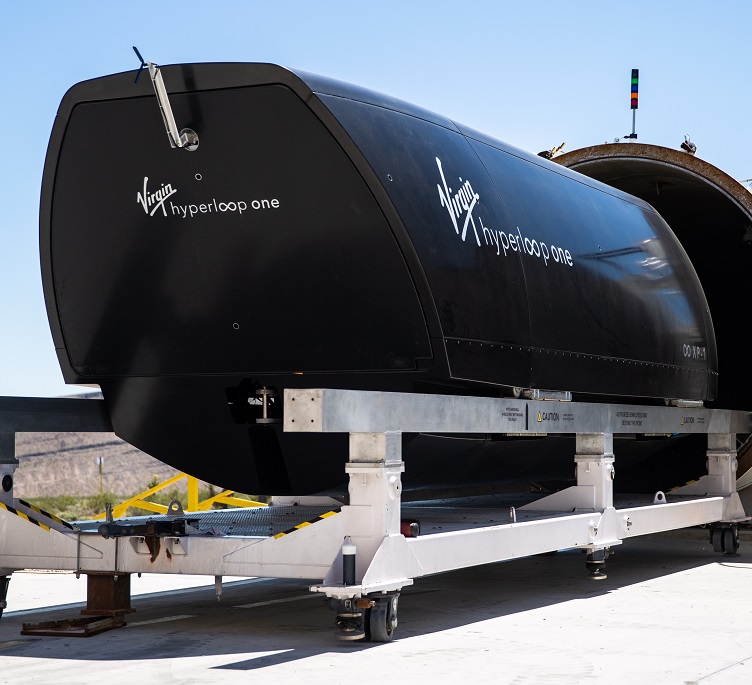 Spirt AeroSystems is collaborating with Virgin Hyperloop to devleop a commercial hyperloop system. Source: Virgin Hyperloop
Virgin Hyperloop has signed a partnership with Spirit AeroSystems to build a commercial hyperloop product.
The collaboration would see Spirit's engineers, fabricators, builders, supply chain and certification experts help to solidify a hyperloop prototype.
Hyperloop is billed as the fifth mode of transportation that will allow people to travel at speeds approaching 700 mph in "pods" that will accelerate via electric propulsion through a low-pressure tube. A hyperloop system would connect multiple cities with metro spots but will have zero direct emissions. The pod floats along a track using magnetic levitation and glides at airline speeds over long distances.
The pod is like an airplane as it operates in a low-pressure environment, with columns similar to those of a pipeline. The pressure management system is similar to those used in industrial semiconductor manufacturing equipment.
Virgin Hyperloop's new transit mode will unlock new opportunities for cross-industry manufacturing and development jobs such as construction, aerospace, rail, automotive, aviation, electric vehicles and autonomous control work.