US Army develops high tech wearable for canines
Marie Donlon | December 09, 2019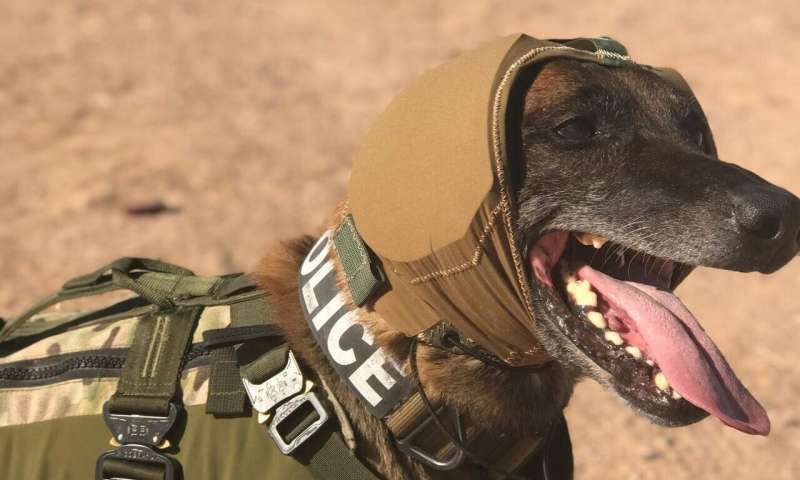 Source: Zeteo TechThe United States Army Medical Research and Development Command in collaboration with medical device maker Zeteo Tech have developed technology for preventing damage to military dogs' hearing.
The team developed a new hood for protecting military dogs' hearing called the Canine Auditory Protection System (CAPS). The CAPS hood is a 1 in thick fabric composed of an acoustic-absorbing material that seals the wearer's ears, thereby blocking sound.
The lightweight and flexible hood was tested on military dogs as well as on federal enforcement canines under conditions where they were likely to encounter high frequency noises. When worn during a simulated helicopter task common to military canines, the researchers determined that the hood blocked out enough of the associated helicopter noise to reduce episodes of short-term hearing impairment significantly. Such damage can be dangerous, particularly in the field where dogs assisting soldiers cannot hear commands.
Used to detect explosives and locate targets, among other tasks, there are an estimated 1,600 active military dogs assisting soldiers in the field today and like humans, these dogs encounter scenarios with high frequency noises that can damage hearing, for both short-term and long-term periods of time.
Currently, canine hearing protection systems already exist, yet they tend to be rigid and difficult to place on the dogs. As such, the team developed the CAPS hood to offer a more practical solution. No word yet on when the hood will be issued to military canines.