Scientists design realistic bite sleeve to improve military canine training
Marie Donlon | August 06, 2020
A team of scientists from the Army Research Lab has developed a new bite sleeve to improve the performance of military canines.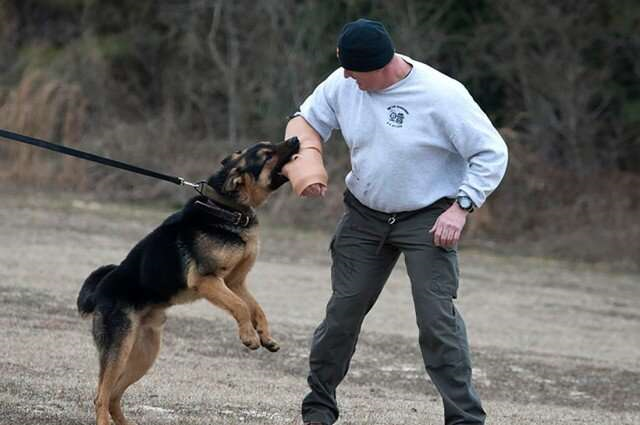 Source: The Army Research Lab
To improve the training performance of dogs engaged in military operations — for example, to restrain suspects or perform security, patrol, search and rescue, explosives detection, guard, sentry and tactical duties, among others — the scientists designed a bite sleeve that mimics the look and feel of an actual human arm.
According to researchers, the new bite sleeve includes an exterior composed of silicone featuring a leather-based sleeve inside. The silicone "skin" is designed to look and feel like actual human skin and includes an inner support system of mesh, Kevlar, and pressure-dissipating foam that makes the material puncture resistant.
Worn on the forearm of human trainers, the new bite sleeve is less bulky than current sleeves — the size of which interfere with realistic training scenarios — and is non-toxic for dogs.
In the future, the Army Research Lab intends to make the bite sleeve even more realistic with artificial skin that bleeds when bitten.