Calling Dr. Google
Ken Thayer | November 12, 2019
Big tech companies such as Google, Amazon and Facebook recently made news amid rising privacy concerns. These firms, as well as large data-collection companies such as Acxiom, collect a massive amount of personal information about virtually everyone.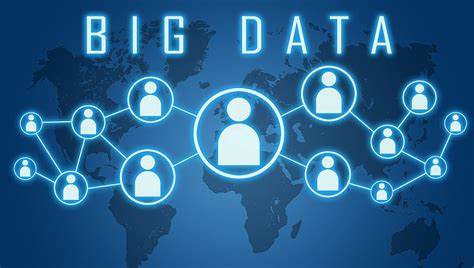 Source: Big DataBig data companies know a surprising amount about any one individual. For example, they collect data on personal incomes, travel destinations, hobbies, websites visited, music preferences, political viewpoints, life-changing events like marriage and new babies and more.
However, it isn't just online habits that are being monitored. Credit card companies are tracking purchases as well. If you have ever noticed ads showing up online related to a purchase you just made in a brick and mortar store, it may be because the merchant is using Level 3 reporting. According to Bluepay, a provider of technology-enabled processing for merchants in the U.S. and Canada, when Level 3 reporting is used, companies collect information such as store name, address, invoice number, tax amount, an itemized list of items bought and other data.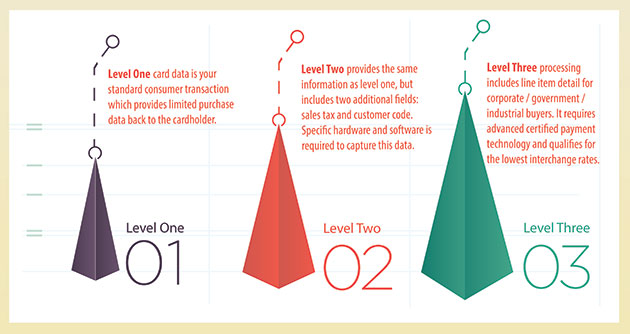 Credit card processing levels. Source: Bluepay
Unless behind a VPN and searching in private mode, data on everything a user views or searches online is collected. Following a dog group or breed on Facebook or Instagram virtually guarantees advertisements for dog-related products to "enhance user experience," for example.
Getting ads for dog beds or dog food as a result of following golden retrievers on Instagram seems harmless enough, if not a bit creepy. However, what if a web surfer high blood pressure starts getting ads for diuretics? Targeting medical-related issues seems a little more invasive than ads for dog food.
If you think HIPAA laws are protecting your medical privacy, think again. According to the Wall Street Journal, Google has announced a partnership with Ascension, operator of 150 hospitals and over 50 senior living facilities in 21 states. With this partnership, Google has obtained access to millions of patient's medical data records through an initiative dubbed "Project Nightingale." The data includes patient names and birth dates for the purposes of providing more "targeted medical treatment." Both Google and Ascension claim the partnership and data sharing is both legal and HIPAA-compliant.
Google Cloud president Tariq Shaukat said, "By working in partnership with leading healthcare systems like Ascension, we hope to transform the delivery of healthcare through the power of the cloud, data analytics, machine learning, and modern productivity tools — ultimately improving outcomes, reducing costs, and saving lives."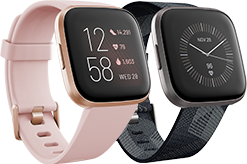 Versa 2 smartwatch. Source: FitbitAs previously reported on IEEE GlobalSpec's Electronics360, Google was rumored to be in talks to acquire Fitbit ("2 reasons why Google may acquire Fitbit"). This acquisition became a reality on November 1, 2019, when Google announced they were obtaining Fitbit for $2.1 billion. At first, this seemed to be an attempt by Google to cash in on the smartwatch business dominated by Apple, Samsung and Fitbit.
However, when combined with the announcement of the Ascension partnership, this news deserves further scrutiny. The partnership with Ascension introduces a third reason Google may be acquiring Fitbit. Is Google planning on combining the data obtained from Fitbit's fitness devices and apps with the data groomed from Ascension? Is the acquisition more than Google's desire to compete in the smartwatch market and really about the collection of data?
One thing that is certain is that big tech is taking full advantage of big data in ways that most people are not aware of — and it is expanding and growing larger every day.