Google's big audio investments hint at ambitious plans for headphones
Engineering360 News Desk | March 02, 2022
Google has been on an audio startup buying spree: It's undertaken four separate transactions over the past 15 months, spending tens of millions of dollars to acquire IP, tech and talent in the field of audio hardware. These acquisitions could help the company beef up its wireless earbuds, and possibly defend itself against future patent litigation.
Google kicked off its audio hardware-buying binge in December 2020, when it inked a deal with longtime partner Synaptics to take over parts of the company's audio hardware business. The deal totaled $35 million. In exchange, Google got its hands on audio hardware patents and patent applications covering things like "balanced stereo headphones" and "active noise canceling earbuds."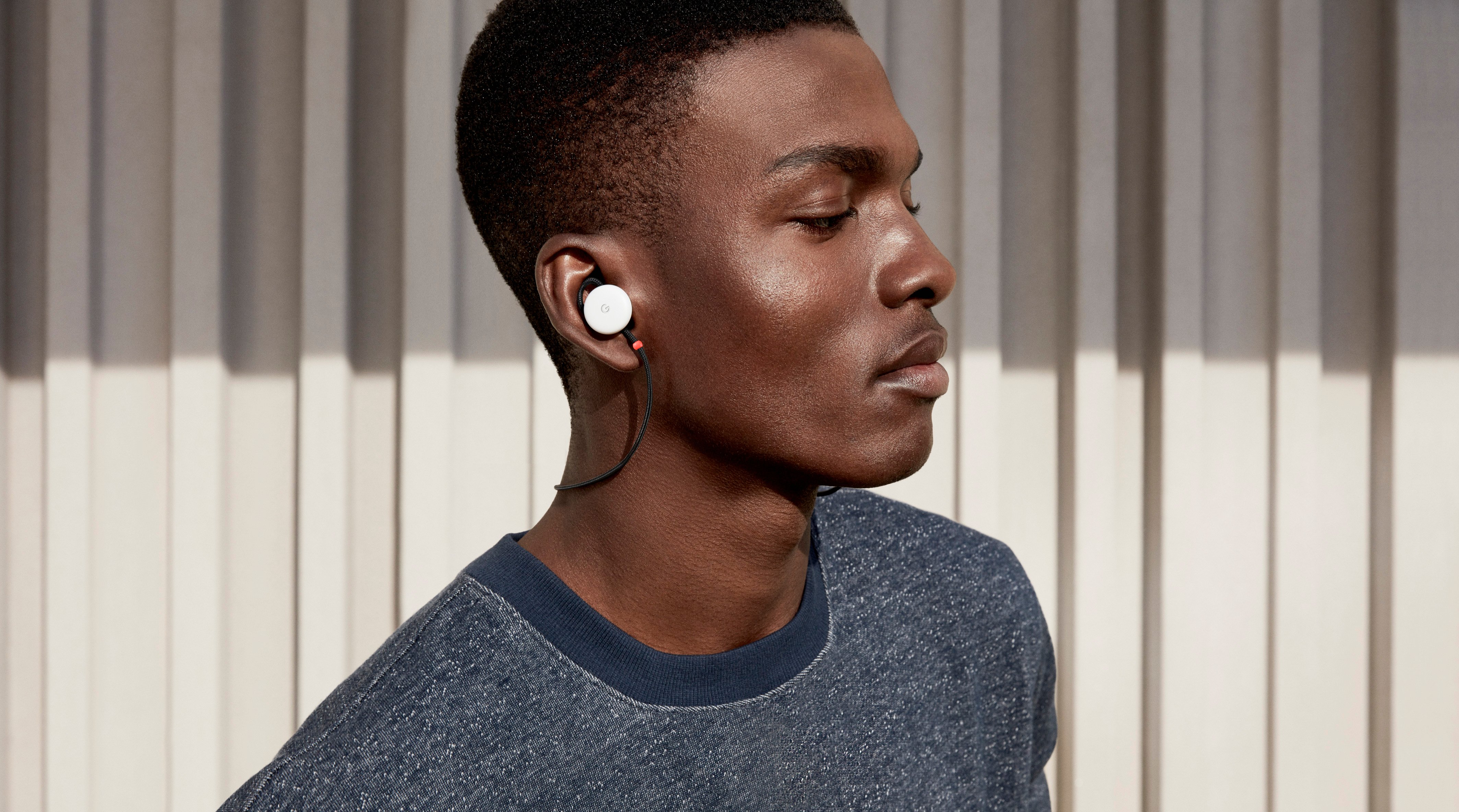 Google stopped selling the second-gen Pixel Buds last summer, suggesting that a refresh may be on the way. Source: https://www.blog.google/products/pixel/pixel-buds/
The same month, Google also acquired 3D audio startup Dysonics for an undisclosed amount. The deal included both patents and talent; Dysonics had previously developed 3D audio authoring software and motion-tracking hardware for headphones. The technology developed by Dysonics could help Google add spatial audio to future headphone projects, among other things.
Google's spending spree continued in 2021 when it acquired the IP of RevX Technologies, a defunct Austin-based startup that had built a small portable device to optimize in-ear monitors for performing musicians. The gadget gained praise from artists including Black Eyed Peas rapper Taboo, jazz musician Cindy Blackman and former Guns N' Roses drummer Matt Sorum.
Finally, Google acquired French audio wearables startup Tempow in May 2021 for a reported purchase price of $17.4 million. Tempow had been developing what it called "the first OS for true wireless earbuds" and had commercial relationships with Android handset makers like Motorola and TCL.
Some of the patents and patent applications included in that acquisition deal with "Switching between multiple earbud architectures" and "low latency Bluetooth earbuds," among other things. In addition to the IP, it appears that the majority of Tempow's employees also found their way to Google.
There are a number of reasons why Google may purchase companies and their IP in this field. The acquisitions could be defensive, with Google looking to bolster its patent portfolio against any future lawsuits. The company is currently embroiled in a legal fight with Sonos over alleged patent infringement; it recently had to disable some features to avoid an import ban for its devices.
However, the fact that Google has also hired entire teams as part of these deals suggests that it is looking to use the companies to improve its own audio products. And it's been staffing up further: Google hired longtime Bose engineer Peter Liu in early 2021. Liu was a member of the board of directors of the Bluetooth SIG for multiple years and participated in developing the Bluetooth LE Audio standard, which will play a key role in next-generation audio wearables.
Job listings also show that Google is looking to run an experimental acoustics lab for audio technology innovations in Irvine, California, where most of the former Synaptics employees are working.
Taken together, the acquisitions, hires and related moves suggest that Google is working on substantially expanding its audio hardware business, with wearables being a key focus. The company first entered the earbud market with the Pixel Buds in 2017; it has since released two additional iterations. Google stopped selling the second-generation Pixel Buds sometime last summer, suggesting that a refresh may be on the way. A Google spokesperson declined to comment.